Protect Yourself Against Chargebacks, Declines And Keep More of The Money You Make
I JUST GOT YOUR NOTE THAT YOU'RE NOT INTERESTED IN
FINISHING YOUR EASY PAY DIRECT APPLICATION
That means you won't be protected against chargebacks, declines and you're running the risk of your bank shutting you down overnight.
It leaves me asking…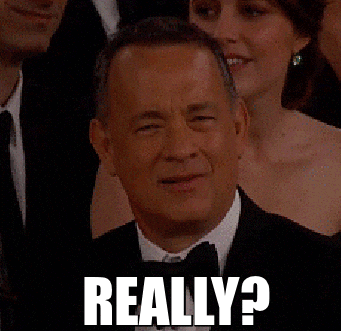 OVER 95% OF BUSINESSES TODAY HAVE ONLY ONE MERCHANT ACCOUNT PROCESSOR, AND BECAUSE OF THAT,
THEY RUN THE RISK OF HAVING THEIR ACCOUNT SHUT DOWN OR PAYMENTS DECLINED FOR A NUMBER OF REASONS.
At Easy Pay Direct, we've built a 6-part process to protect you from account freezes, shutdowns and lost revenue. In our process, we cover:
Decline rates – There's a little magic we discovered when charging cards after they've declined the first time. Instead of doing what many banks do and attempt to whack a credit card multiple times in a row, our clients charge strategically on the 1st and 15th of the month, once paychecks land. Tricks like this decrease overall declines and increase the collected 💰 in your account.
Chargebacks – A chargeback is a derogatory mark in the eyes of your bank. They see these as a reason to elevate your risk and processing fee, putting your account in jeopardy. At Easy Pay Direct, we systematically decrease chargebacks by signaling when you have a chargeback filed against your account, so that you can refund the order before it hurts your reputation.
Effective rate – Transacting safely and profitably online means keeping an eye on your overall effective rate (your overall fees). We know what your industry average rate is and we work with you and the banks to ensure you're protected and paying a great rate.
Bank liability – When you were a kid, you might have asked Mom for something and if she said no, you asked Dad to your success. In the same way, we know which banks successfully process for the different industries and make sure we put you with the right banks. This means more safety and security in your processing.
Integrations – If you're worried about integrating your new merchant account into your shopping cart, don't worry. We've done it for thousands before and we'll get you setup for easy processing quickly. That's what we do!
One point of contact – There's nothing more frustrating than having a merchant emergency and needing someone to talk to, only to call a faceless helpdesk to beg them to unfreeze your 7-figure account. At Easy Pay Direct, we have strategic relationships with banks, their CEOs and top management. When we call them, they answer. And when you call us, we answer. By working with us, your issues and concerns get fast-tracked to the right person who has the power to resolve it.
…but we can't do ANY of this until you spend 10 minutes to complete your application!
There are 2 ways to finish:
Call me direct and I'll do it for you
Finish the application on the portal using your log-in below
(Check your email for log-in credentials)
Can I count on you getting your application done in the next 24 hours?
Call me with any questions: (800) 805-4949, extension 1
Merlin
Easy Pay Direct Helper