To set up recurring billing for your product, you need too create a subscription and enroll a customer into the subscription plan.
Create a Subscription:
1. Log into the gateway
2. In the image below:
"1" represents clicking on "Recurring".
"2" represents clicking on "Add Plan"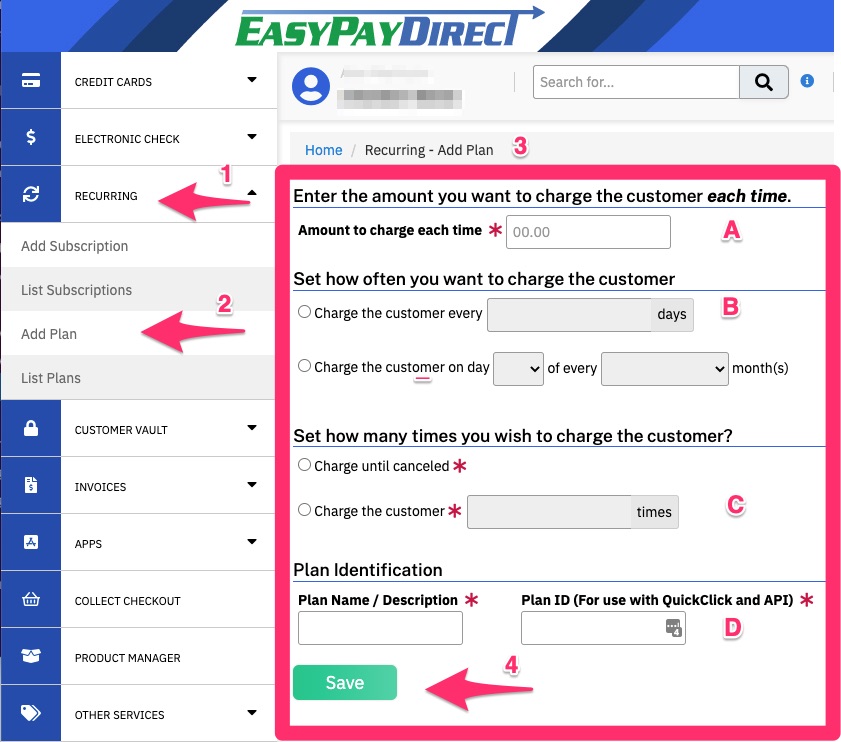 3. In the image above:
"A." represents the amount billed to the customer each billing cycle.
"B." will let you select the billing frequency in either days or months.
"C." allows you to select how many times the customer will be charged.
"D." identifies the name or description of the subscription, as well as the plan ID.
4. Then, click "Save."
Enroll a Customer in a Subscription Plan:
1. Once logged in to the gateway, select "Add Subscription," on the left-hand side.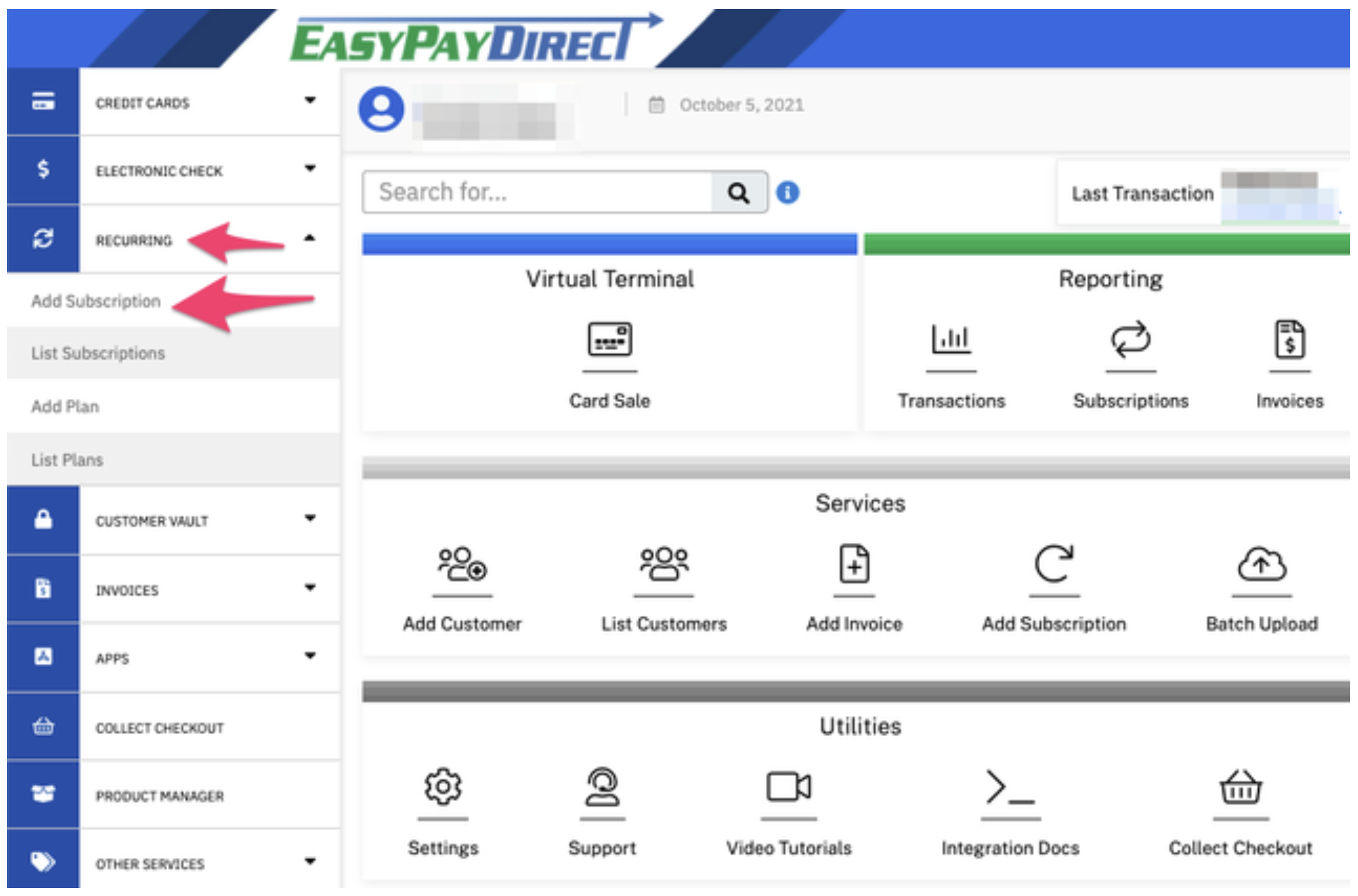 2. In the above image:
"A." is the credit card information required for billing.
"B." is the customer identification information. While not required, entering at least a name will help with identification.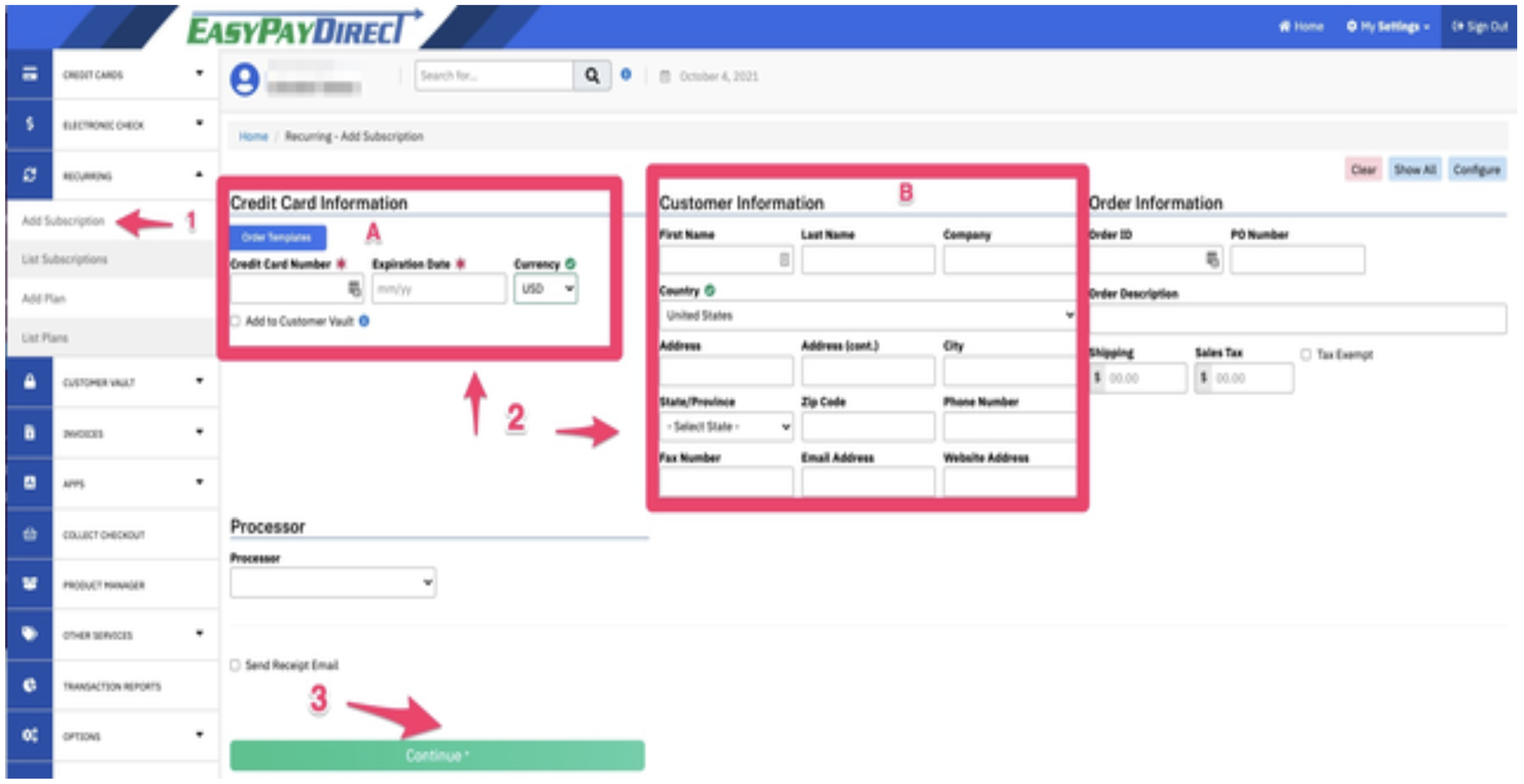 3. Then click "Continue >"
4. For Step 2, select:
The "Plan Name," which is the name of the subscription you are enrolling your customer in.
"Start Charging the Customer on," the date of the beginning of the subscription cycle.
Then click "Save."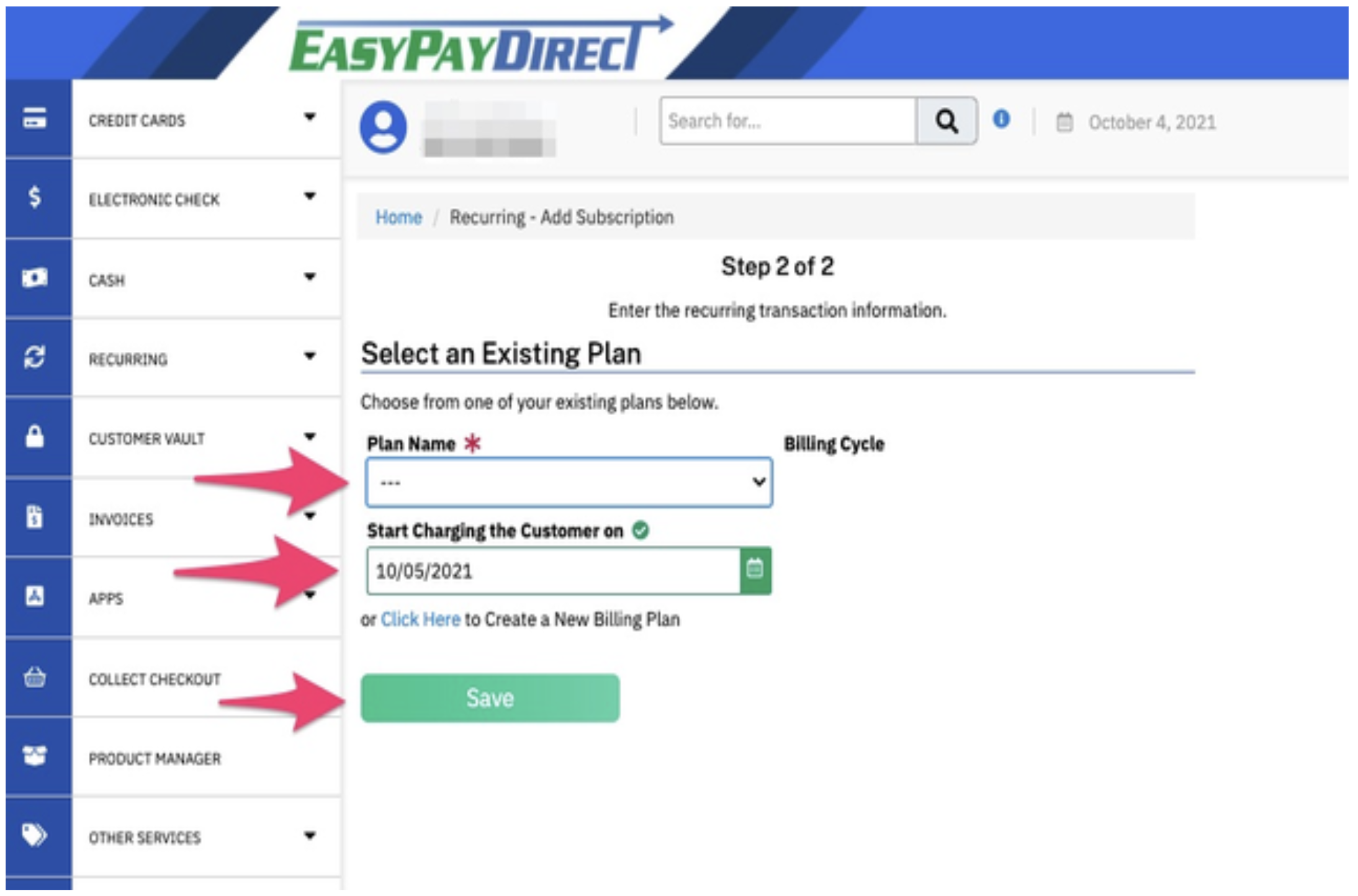 Now you're done! Your Recurring/Installment Transaction has been Successfully Added!