Merchant Account Agent Program
WHY PARTNER WITH EASY PAY DIRECT?
BECAUSE WE ARE THE BEST AT WHAT WE DO!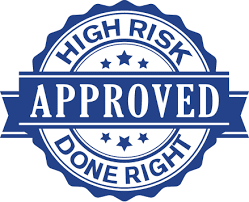 ONE PARTNER, ENDLESS SOLUTIONS 
As a payment processing agent, you understand the need businesses have to process credit cards online and in-store. At Easy Pay Direct we understand that as an agent you need an easy-to-use system, amazing tech, and customer service that will always be there for you.
Your goal as an agent is to go out and sell, our goal is to make it easy for you to sell our services. By signing up for the Easy Pay Direct Agent program, you'll be able to focus on what matters to you, while we do the heavy lifting.
Our longtime proven expertise in the high-risk space coupled with strong banking relationships and customized chargeback mitigation solutions are the keys to our success.
Join the specialized Agent program and benefit from:
Direct splits for higher residuals
Dedicated Sales Manager
A large array of banks to board merchants with
Proprietary technology to board merchants with the banks that work best in that vertical
State of the art merchant retention program
Best in class customer service for you and your merchants
Lifetime residuals
Specialized Verticals:
Multi-level marketing
Subscription
Travel
E-cig/vape
Seminars
Insurance
CBD
Coaching
Nutra
By booking your high-risk business directly with Easy Pay Direct you will be able to maximize your profit share with direct splits which result in higher residuals.
Build and grow your portfolio. Plug into Easy Pay Direct
EPD'S DIFFERENTIATORS
HIGH RISK PROS – We at Easy Pay Direct have set the bar in the industry for getting approvals for "High Risk" merchant accounts. Let us handle the heavy lifting of getting approvals so you can spend more time making money and meeting with merchants. We have the HIGHEST APPROVAL RATE in the industry! 
Our gateway was designed specifically to prevent your clients from EVER having merchant account problems…
They can load multiple merchant accounts into ONE gateway and it will automatically
split sales across those accounts.
One gateway, One Application, One Point of Contact – multiple merchant accounts.
And the best part – unlike ANY other merchant account provider we know of – we ACTUALLY have a 99% approval.
It's not magic – we work with EVERY BANK IN THE COUNTRY who has ANYTHING to do with eCommerce.
What does that mean for you?
More money!!!
A decline just means we move to the next bank.
Boom! BoOm! BOOM! We'll keep stacking up those checks!
SERVICE – Get the support of a dedicated team of sales pro's and access to over 40 years knowledge and success in the payments industry.
REVENUE SHARING – You'll earn higher residuals with EPD's transparent revenue-sharing program.
SALES SUPPORT – You'll have a dedicated team of local, regional and national sales support professionals to assist you with closing sales, getting your merchants boarded, and making sure your residuals are processed and sent to you quickly.
TECHNOLOGY – Choose from a wide range of integrated payment solutions.
CHANNEL SUPPORT – Easy Pay Direct will take the time to learn about your business goals, so that we can design customized sales strategies and marketing campaigns for you. We'll also help you prepare and plan for industry trends.
At Easy Pay Direct we want a Win Win Win Win Scenario.  The Merchant, The Agent, The Bank and EPD all win.  We are here to help you get approvals and to get you paid.
ARE you ready to join the team? 
TAKE THIS TO THE BANK:
50% of the revenue an account generates for the life of the account. How often does the average business STOP ACCEPTING CREDIT CARDS?
You want DETAILS? I'll Give You the Details!:
A business sells 100k in a month- on average, we generate $1,000/mo $1,000 x 50% = $500
ONE business: $500, every month…as long as that business exists
10 businesses: $5,000 every month
50 businesses: $25,000 every month
The question is: How many applications can you submit this month?
**A SMALL LIST OF THE VERTICALS THAT WE ARE CURRENTLY APPROVING**
Adult
Adult Books and Video Stores
Animals by mail
Annual Payments/Memberships
Antiques
Auctions
Auto Rentals
Business to Business sales
Bail Bondsman
Beauty Products – CNP
Biz Oops
Cash Advance
CBD
Cell phones -Sales and service
Charter services
Charity with 501(c)3
Coaching
Collectibles
Collection – 3 Months Prior Processings
Computer Repair – US Owner
Contractors / Home Repair
Consulting
Coupon Sales
Credit counseling/debt reduction- 6 Months PRIOR
Credit Repair – 6 Months Prior
Cruises
Dating – No adult
Dating and Escort Services
Detective Agency
Diet programs- no pills
Direct/Indirect Marketing
DIscount Buying Clubs/prepaid
Document Prep
ECigs/Vapes
Events
E-Wallets
Extended Warranty
Financial Services
Firearm Sales – Retail Store
Firearms
ForEx
Free/Low Cost Trial
Furniture/Home Furnishings
Gambling
Gaming – Online
Hair
Hotels
ID Restoration
ID Theft Protection
Immigration Services
Info
Insurance Brokers
Internet Service Providers (ISP)
Jewerly (CNP)
Lash
Lead Gen
Limo services/Taxi
Loan Modification
Magazine/newspaper Subscriptions
Male Enhancements
Massage Parlors
Marijuana
Medical Discount Programs
Medical Loan Payments
Membership/Subscriptions
MLM
Motor Freight Carriers
Moving companies or auto transport
Neighborhood / Home party sales
Negative renewal (w/free/low cost offer)
Nutra
Nutra – Start Ups w/ continuity
Nutra – Trial w/ continuity
Occult Materials/Service
Online Tech Support
Pawn Shop/pawnbrokers
Pharmacy Sales – Retail Store  ONLY
Physical products
Recurring billing /Auto Ship
Seminar Brokers
SEO
Sex Toys
Skin Care
Software -mobile and computer
Stored Value Cards-prepaids
Telemarketing – Inbound
Sun Tanning
Teeth Whitening
TimeShare
Travel – 3 to 6 Months Prior
Travel Agents/Tour operators
Travel Clubs
TV Cable Boxes
Vapes
Water Filters
Website Development
Website hosting
Coin, Stamp, Collectibles
Door to Door Sales
Financial aid counseling, loans scholarship search services
Modeling Agencies
Real Estate agents doing vaction rentals
Web host /cloud hosting
**This list is subject to change at any time**
If you would like to learn more or if you would like to submit a complete application, sign up by clicking the "Sign Up" button below.