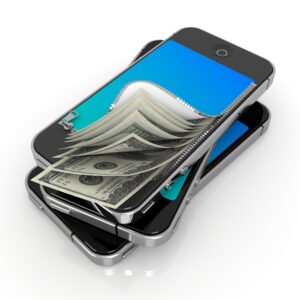 At first came the use of online payment like the Astro Pay Payment which specifically aimed at the online casino game players from Japan making it easy for them to pay for the game by transferring money to any place around the world and then due to the advancement in technology came mobile payments which have been gaining momentum in recent years. According to statistical data from Forrester Research, mobile commerce is predicted to total $45 billion by the year 2017 with one sector accounting for $40.1 billion in mcommerce; mobile proximity payments.
Mobile Commerce & Proximity Payments
With the ubiquity of smartphones and the convenience of Wi-Fi internet access, mobile commerce is thriving. There are three main sectors of mcommerce;
Peer-to-Peer Mobile Payments
Mobile Remote Commerce
Mobile Proximity Payments
Mobile proximity payments include purchases made by consumers in a traditional, brick-and-mortar storefront by using a mobile device – such as an iPhone or Android – to complete the payment.
According to research from Business Insider, mobile proximity payments in the US will surpass $189 billion by 2018, a compound annual growth rate of 153% from 2013.
Proximity Payments Set to Take Off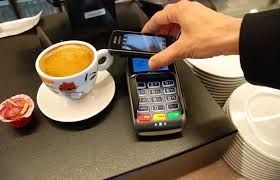 Both retailers and consumers have been slow to adopt mobile proximity payments, but growth in the near future should be exponential. As mobile payment methods are becoming more efficient and convenient for consumers to make purchases in-store using a smartphone, proximity payments have become the fastest growing sector of mobile commerce.
"The growth of mobile proximity payments, mobile remittances, and mobile remote payments hinges this reality – each must deliver a better, more convenient option to consumers than the next best payment alternative for a given purchase at a given time," said Denee Carrington, Analyst at Forrester Research.
Although the practice of mobile proximity payments has been growing rapidly in recent years, it is not set to have a large impact until 2016, when it has been more widely accepted by both consumers and merchants as a viable form of payment.
Gradually, more and more merchants are adopting the technology necessary to complete mobile proximity payments, and in turn, more consumers are using them to make transactions. The ease and convenience of using your phone to pay for products / services is predicted to  take off within the next few years.
iPhone Users Spend More on Their Phone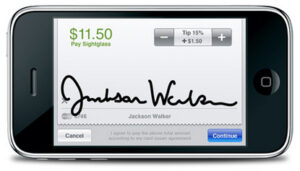 In the world of mobile payments, iOS is the preferred system of choice for consumers. Although roughly 53% of smartphone users have an Android – compared to 31% with iPhone, iPhone owners use mobile transaction services more frequently. They also tend to spend more per purchase.
This may have to do with the fact that overall, iPhone users generally have higher incomes than Android users. Either way, iPhone owners have been more apt to embrace mobile payment services and use them more.
Efficiency and Convenience
According to statista, ecommerce sales amounted to more than $1.2 trillion in 2013. Although online consumer purchases make up a huge industry, traditional brick-and-mortar storefronts are not going to be replaced anytime soon.
"Mobile is actually unleashing convenient commerce and enabling consumers to purchase how and when they want whether on a phone or in a store," said Christina Koshzow, Co-Founder and CMO at Branding Brand. "In-store is not dead – it is only going to get more interesting."
Mobile proximity payments add a new element to in-store purchases – and they are perfect for lower-cost and quick purchases, such as:
Vending Machines
Parking
Transit
Casual & Fast-Food Dining
The ability for consumers to simply pull out their phone and make a quick purchase will drive this segment of the mobile commerce industry. This will only be strengthened as merchants increasingly adopt this method and integrate access to coupons, offers and rewards into the payment experience.
Easy Pay Direct and Mobile Proximity Payments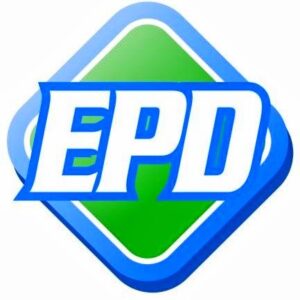 Easy Pay Direct understands the importance of versatility in accepting payments as a merchant, and we provide a variety of different options for merchant accounts with mobile payment options.
The last thing any merchant wants to do is turn away business because they do not possess the correct technology in order to accept payment from a customer. Easy Pay Direct is here to help merchants expand their payment technology, enabling them to accept an array of payment methods in order to succeed and grow their business.
WORKS CITED:
Shea, Jeff. "Mobile Proximity Payments Taking Payment Processing by Storm." payline DATA. https://www.paylinedata.com/payments/mobile-proximity-payments-taking-payment-processing-storm
Tode, Chantal. "Proximity payment is fastest-growing segment of mobile payments: Forrester." Mobile Commerce Daily. https://www.retaildive.com/ex/mobilecommercedaily/proximity-payment-is-fastest-growing-segment-of-mobile-payments-forrester
"Statistics and Market Data about E-commerce." statista. http://www.statista.com/markets/413/e-commerce/