High risk merchant account
DO YOU NEED A HIGH RISK MERCHANT ACCOUNT?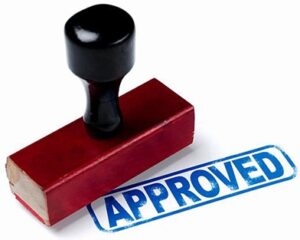 What some may not realize is that, in recent years, entrepreneurs all over the map have become increasingly threatened by the reign of credit card processing companies over their business. What's more is that if your company finds itself among the many to be constituted as a "high risk merchant", then you are even more vulnerable to a slew of credit card processing hindrances that can be catastrophic to your company.  If this happens, you will need to find a high risk merchant account.
SO, WHAT EXACTLY ARE THESE HIGH RISK MERCHANT ACCOUNTS?
What's tricky about this terminology is that many businesses out there aren't perceived, nor do they perceive themselves, as high risk at all – in fact, many may largely be considered down right secure. Unfortunately, credit card companies have their own definition. The major card brand associations (Visa, MasterCard, Discover, Amex, JCB) define a business as high risk if that business is predicted to have as little as 1% or more of their customer/client charges disputed.
That encompasses a lot of businesses.
Chances are this sounds like you. If so, then this matters so much because when you signed your contract with them, you essentially afforded your credit card processor ultimate control over your account. The general terms of that contract will vary, but somewhere in there you are guaranteed to find that all processors are granted the rights to hold your funds, adjust your rates and fees, and deposit/deduct funds — all without warning. Even if you're working for a reputable company, as a high risk merchant you're highly susceptible to business-threatening situations such as: having your account frozen; a reserve imposed without notice; and/or your account being closed altogether. As alarming as this potential may seem, it's the only way a credit card processing company can protect itself — and it's exactly why you need to be confident you're protected as well.
A SKILLED HIGH RISK MERCHANT ACCOUNT PROVIDER IS THAT PROTECTION.
Competent and experienced high risk merchant account providers, such as Easy Pay Direct, will be able to give your business the additional financial security necessary in today's entrepreneurial climate. We have the capacity to forecast the increasingly detrimental trends in the credit card processing industry, and possess the knowledge and foresight to tackle the widespread array of potential problems facing a high risk merchant account upon, or before, their arrival, so you don't have to.  Easy Pay Direct will proactively setup multiple merchant accounts when necessary.  In addition, they have a patent pending gateway that will distribute your volume across those merchant accounts to help protect you from any potential issues.
Topic: High risk merchant account