Large Digital Goods Merchant Accounts
If you've been online for any amount of time, you know that the market for digital goods is huge. If you want to dive into the realm of digital goods, you will need a merchant account capable of handling these types of transactions. And you will need to be able to take a wide variety of payment types, such as credit cards, debit cards, and recurring payments.
The other side of this coin is that your payment processor must be familiar and experienced with all of this, so you don't have to learn all the ins and outs of this complex business.
WHAT ARE DIGITAL GOODS BUSINESSES?
Digital goods are sold online and intended for use on a computer, phone, tablet, or other devices. When you purchase digital goods, you are buying bits of information, not the atoms that make up a physical object. These include things like:
eBooks
Music
Movies
Games
Applications
& much more
WHY ARE THEY CONSIDERED HIGH RISK?
Most conventional payment providers and banks consider a merchant dealing with digital goods to be a "high risk" endeavor. This is because of a few factors:
Piracy & Theft – it's much easier to copy information than it is to duplicate physical objects. Once an eBook or other electronic file is in the world, it's very easy to duplicate it for another user.
Subscription Payment Models – chargebacks and disputes are made common when a cardholder forgets that they've bought an online subscription, and remember only when they see the charge on their statement.
High Transaction Volume – scammers often set up fake accounts and run up charges on stolen cards. After a certain point, they close the account, leaving banks to deal with the chargebacks and other fallout.
Card Not Present (CNP) – fraud is far more prevalent when there is no physical payment card to verify, like in online transactions. Banks tend to view any sort of CNP transaction as being inherently high risk.
Sadly, the few bad apples that take part in these high-risk activities have hurt the industry as a whole. But you shouldn't have to suffer for that. All you have to do is get a specialized high-risk merchant account.
THE NEED FOR A TRUSTWORTHY MERCHANT ACCOUNT
The above factors make it hard for large digital goods sellers to qualify for good payment processing rates — and that's assuming you can find a provider to work with you. Banks often don't want to take on the problems associated with high-risk businesses.
However, high risk merchants offers specialized credit card processing that is designed to work with you. We provide the support you need, so you can focus on growing your business!
BEWARE OF PAYMENT AGGREGATORS
You may be thinking of using a payment aggregator, like Stripe, PayPal, or Square. It's easy and simple to sign up with these services, but beware. They do not offer you your own personalized merchant account, and they don't offer you the lowest rates.
Rather, they charge you to access a large shared merchant account. Your access to this account is shared with many other merchants, meaning these services have very little tolerance for any high-risk behavior. This includes high transaction volume, as well as chargebacks.
Aggregators are well-known for freezing or even terminating accounts without warning or even a discernible reason. This can put a business in a difficult situation, especially when they are trying to grow their customer base.
Since digital goods are considered higher risk and you want to avoid your account being closed without warning, it's best for businesses like yours to find a merchant account provider like Easy Pay Direct, that is willing to work with its unique needs.
DIGITAL GOODS ONLINE PAYMENT GATEWAY
Easy Pay Direct offers its own online payment gateway, which offers:
Integration to nearly every online shopping cart
Support for multiple currencies
EPD's patent-pending transaction routing technology
Mobile payment compatibility (Apple Pay, Google Pay, etc)
Level One PCI Security Compliance
Authorize.net emulator
Simple and Easily Integrated API
Comprehensive Reporting
Not only that, but with the EPD Payment gateway, it's easy to use multiple merchant accounts. You can use ours, or your own. We also offer you a single point of contact! If something ever goes wrong, a quick call to your EPD Payment Specialist will resolve it.
GET APPROVED FOR YOUR DIGITAL GOODS MERCHANT ACCOUNT
At Easy Pay Direct, we've built our merchant accounts for ease of use. We make it easy to sign up, and simple to get started. You won't have to waste your time shopping around for the best rates, the best customer service, or the best testimonials. Easy Pay Direct has all of that, and more!
There are a few factors that may help you get approved for your digital goods merchant account:
Credit – make sure at least one signatory on the account has good credit.
Website – be sure your website is secure and functions well, underwriters will check!
Contact – display your customer service contact information prominently. Refund, privacy, and other company policies should be easily accessible.
Autoresponders – be sure to acknowledge customer emails immediately, and let them know when they can expect a response from a human.
THE EASY PAY DIRECT CLIENT EXPERIENCE
When you've completed your application, we'll connect you with your personal New Client Specialist. They will guide you through the rest of the application process, and be your single point of contact for any questions you might have. Once we have assessed your business model, will classify your business based on its unique payment processing needs.
After that, your Certified Payment Specialist will get in touch with you. This person will be your main point of contact with Easy Pay Direct. They will get to know you and your business, so that your merchant account will work flawlessly.
Then you can step back and focus on your business! You'll know that your large digital goods merchant account is in good hands. And of course, we'll contact you immediately if something requires your attention.
READY TO UPGRADE YOUR DIGITAL GOODS BUSINESS?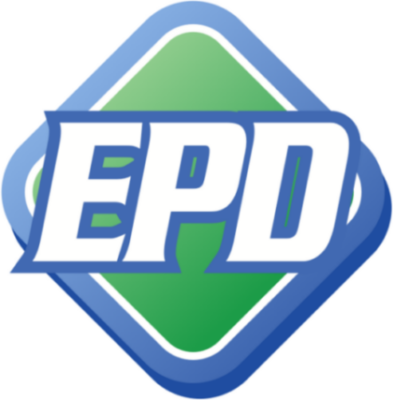 At Easy Pay Direct, we pride ourselves on making your business life easier — and facilitating the growth of that business. We have been doing this for years, and have helped countless businesses achieve their full potential.Check out some of our
testimonials
. We would love to help you achieve your goals. Start your EMAP application below or call us at: 
(800) 805-4949
 | 
Get Set-up with a Merchant Account »