THE BENEFITS OF HAVING AN ONLINE MERCHANT ACCOUNT
Easy Pay Direct helps online businesses, eCommerce websites, large enterprise merchants, and small businesses accept credit and debit card payments.
To accept credit and debit cards for your business, you need a merchant account to properly manage the money transfer from the cardholder's (customer's) bank to yours.
Easy Pay Direct has relationships with a wide network of merchant banks, and for that reason, we can help you select the online merchant account solution that is the best fit for your organization.
We specialize in building complete transaction processing solutions for physical and online stores that can also include gateways for online merchants, point-of-sale (POS) equipment for retailers, a wide range of software integrations and value-added services.
PARTNERING WITH EASY PAY DIRECT
Easy Pay Direct offers top tier merchant account services with outstanding customer support.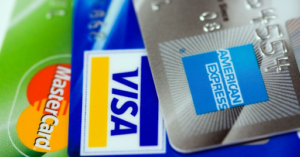 We help business owners like you keep their focus on making money.
Our clients enjoy our feature-packed merchant services including:
Streamlined operations with one point of contact dedicated to your needs.
The ability to integrate Easy Pay Direct with over 250 shopping carts on the market.
International credit card processing capabilities.
The ability to utilize your existing merchant account or use ours.
Payment gateway services.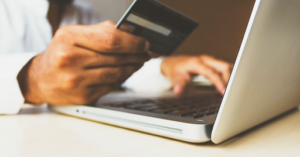 PARTNERING WITH EASY PAY DIRECT FOR YOUR ONLINE MERCHANT ACCOUNTS GIVES YOU ACCESS TO THE BEST MERCHANT ACCOUNT FOR YOUR BUSINESS, AND GIVES YOU THE ADVANTAGE OF WORKING WITH OUR DEDICATED CUSTOMER SUPPORT TEAM.
YOU WILL BE ASSIGNED AN ACCOUNT MANAGER TO PROVIDE YOU WITH GUIDANCE THROUGH ANY NEEDS YOU MAY HAVE, INCLUDING PCI COMPLIANCE, BEST PRACTICES, OR FRAUD PREVENTION TACTICS.
Apply for your merchant account online with Easy Pay Direct.
EASY PAY DIRECT PRICING
If you have been shopping around for payment processors or merchant service providers, you likely have seen companies who hide behind confusing pricing models that claim to operate with "exclusive" interchange plus pricing rates or who feature their "free" online merchant accounts but then apply hidden processing fees, monthly, or per transaction fee exceptions.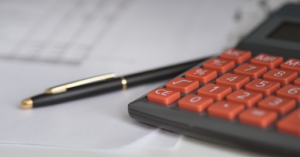 Easy Pay Direct believes in a transparent, fair pricing model.
One-time setup fee
Competitive monthly fee to service your account
FREE virtual terminal
FREE payment gateway
Tiered pricing structure
Should your business needs change, there is never any early termination fee.
ONLINE PAYMENT GATEWAY INTEGRATIONS
Easy Pay Direct has a simple and easy to integrate API. We offer automated submissions, three step authentication, and level one PCI compliance for our clients.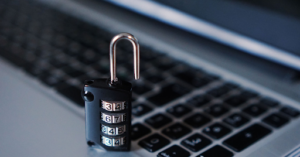 INTEGRATING SHOPPING CARTS WITH EPD
The EPD gateway integrates with 250 shopping carts and we are proactively adding new shopping carts as they come to market.
Easy Pay Direct is also an Authorize.Net emulator for shopping carts that require that integration.
Another perk? We also provide comprehensive reporting beyond your cart analytics.
ACCEPTING MOBILE PAYMENTS WITH EPD
Easy Pay Direct is compatible with the major mobile wallets, including Apple Pay and Google Pay.
Since we are always looking to streamline processes for our businesses we offer online and mobile reporting options all in one convenient location.
We also offer USB and mobile swipe options!
EASY PAY DIRECT LEADING INNOVATIONS
Modern entrepreneurs want to stay ahead of the tech curve.
At Easy Pay Direct, we want to help our merchants meet the demands of owning a business by utilizing helpful technology.
We work diligently to offer best in class solutions while innovating new helpful tools based on customer pain points.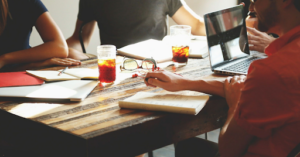 Our tech forward features that help you manage your business include:
Patent pending "Transaction Routing" or load balancing technology that helps automatically distribute the volume of your account (more on that later).
We integrate with more than 250 Shopping Carts.
"Quick Click" shopping cart built in.
Fraud scrubbing technology.
Quickbooks integration.
Ban customers by IP, card number, amount, etc.
Recurring billing.
Email invoicing.
Batch uploading.
LOAD BALANCING EXPLAINED
The problem is clear.
We've witnessed far too many hard working business owners struggle with their online merchant accounts experiencing sudden account closure, high reserves, or inability to access money they had earned.
These things happened all because their payment processor or payment aggregators decided to halt the operations of their account.
We developed the solution with "Load Balancing," our patent pending technology that divides your transactions across multiple merchant accounts automatically.
We developed this to give high risk and special needs merchants something invaluable…peace of mind.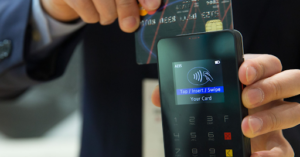 If you do happen to run into issues with one of your merchant accounts, it will not mean catastrophe for your business.
With load balancing, you will still be able to accept payments on other merchant accounts.
Load balancing allows you to access all of your online merchant accounts with one Easy Pay Direct payment gateway login.
We set your accounts with dollar volume limits and then once that limit is met, the payment gateway automatically starts using the next merchant account.
Load balancing works for payments coming through your website online, your virtual terminal, or even some swiped transactions.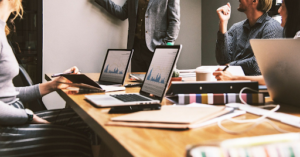 HERE FOR YOU
When you are ready to start accepting payments, Easy Pay Direct offers industry low rates for POS, brick and mortar companies, and online gateway solutions.
Get started today.