How to protect your business against chargebacks
1.  Work with a Team of Payment Optimization Experts
2.  Use Systems That Reduce Fraud and Merchant Errors
3.  Set Proper Expectations
… and provide an accurate payment descriptor with your customer service number.
If you're looking for ways to protect yourself from high chargebacks, there are a variety of ways you can safeguard your business for the long-term: using a trusted merchant account provider, reducing merchant errors and fraud, and setting proper expectations are some of them.
Having high chargebacks, experiencing a spike in chargebacks, being in a specific industry, or having specific marketing practices are all reasons that banks may decline setting up a merchant account, hold funds, impose reserves, and ultimately close your account. 
This guide will help you navigate the perils of chargebacks, but if you'd rather have the experts at Easy Pay Direct do all of the hard work for you, click the button below for the fastest safe way to process payments. 
Step 1. Work with a Team of Payment Optimization Experts
Your first step should be to choose the right merchant account provider (commonly known as payment processors).
Work with payment optimization experts who will help you create a personalized chargeback reduction plan.
This Chargeback reduction plan may include things such as:
Using Chargeback Alerts
Chargeback alerts send you a notification when a chargeback has been started. They give you a chance to refund the transaction before it goes through.
IMPLEMENTING 3D SECURE
3D Secure adds an additional layer of security and fraud protection that can reduce your number of disputes. This technology is installed on your checkout page, and it communicates directly with the cardholder to verify the purchase.
STEP 2. USE SYSTEMS THAT ADDRESS FRAUD AND MERCHANT ERRORS
You can create an extra layer of security against chargebacks with some practical processes. Chargebacks are generally due to a misalignment of expectations, merchant errors, or fraud.
Here is how to protect yourself against chargebacks from these origins:
REDUCE CHARGEBACKS FROM CREDIT CARD FRAUD
Credit Card fraud occurs when an unauthorized third party steals a credit card and makes a purchase. The cardholder is likely to dispute that transaction.
There are 2 kinds of protocols you can use to avoid fraudulent transactions:
Address Verification System, and;
CVV: Card Verification Value
ADDRESS VERIFICATION SYSTEM
The Address Verification System validates the billing address of the credit card to make certain the ZIP code and/or Street number or other information matches what is on file. This can decrease credit card fraud if the thief does not have access to the card holder's actual billing address. An AVS mismatch would cause the transaction to be declined or flagged in your gateway.
CARD VERIFICATION VALUE CVV / CVV2
​Refers to either magnetic stripe data or printed number security feature located on the
back of payment card. If you require this CVV, it will cut down on the use of card
numbers stolen from credit card statements or plucked off of the Internet. Of course, if the thief has the actual credit card, then requiring the CVV has no benefit.
PCI DSS MANDATES that CVV / CVV2 values are not stored in ANY databases. The
idea is, that there will be no way to have this value unless they have the ACTUAL credit card.
You should keep the AVS or CVV results, a copy of the return policy, proof of delivery, and copies of the receipts if you sold the product online.
REDUCE CHARGEBACKS FROM FRIENDLY FRAUD
A customer may dispute a legitimate charge for a product or service for no other reason than they were unhappy with it.
This results in a friendly fraud chargeback. Such types of chargebacks happen when the merchant fails to fulfill the customer's expectations.
There's an easy way to lower chargebacks from unhappy customers – make it easy to get a refund.
Friendly fraud rates go down when the customer believes that they can contact you to resolve issues. Make sure to have a clear refund policy and a clear way to get in contact with you.
MAKE SURE YOUR PAYMENT DESCRIPTOR IS ACCURATE & INCLUDE AN 800 NUMBER
You should always display an 800 number prominently on your marketing materials
This is an important step.
Update your descriptor with your business name and 800 number so that customers know what the purchase is for and can call to request a refund instead of doing a chargeback.
Your payment descriptor shown on your customer's bank statement should have the company name so they can identify what the charge is for.
"Your payment descriptor should have the company name and customer service number"
Adding an 800 support number directly in the descriptor may lead to fewer chargebacks as customers can call you directly and request a refund rather than going directly to the bank and disputing the charge.
REDUCE MERCHANT ERRORS
Merchant errors lead to chargebacks when issues occur such as charging a card multiple times, delivering to the wrong address, or not communicating delays in shipping times. As a result, the customer may dispute the charge.
Strong customer relationship management can go a long way in managing merchant error chargebacks. Screen the orders to see if any duplicates were charged and proactively issue refunds.
If you are not sure whether the order is valid, contact the customer before charging their cards.
Use Tracking numbers for your shipments
Your customers want to know their purchase is coming. Tracking numbers let them see you have shipped the product and it is on the way (and to the right address) even if the delivery times are a bit longer.
STEP 3. SET PROPER EXPECTATIONS
SEND NOTIFICATIONS FOR EACH RECURRING FEE
If you have subscription plans send a notification to your customer before each charge and give them an easy way to cancel the subscription and stop the charges. Often customers may forget a charge is coming or forget to cancel a trial and then dispute the charge after it goes through. This will catch those before they become chargebacks.
EVALUATE YOUR MARKETING AND THAT OF AFFILIATES
Chargebacks can transpire from deceptive or misleading marketing if the customers' expectations are not met accurately.
They can also occur if affiliates or sales teams give inaccurate information or make excessive claims to increase purchases.
Be very clear in your marketing and follow through on the expectations you are creating.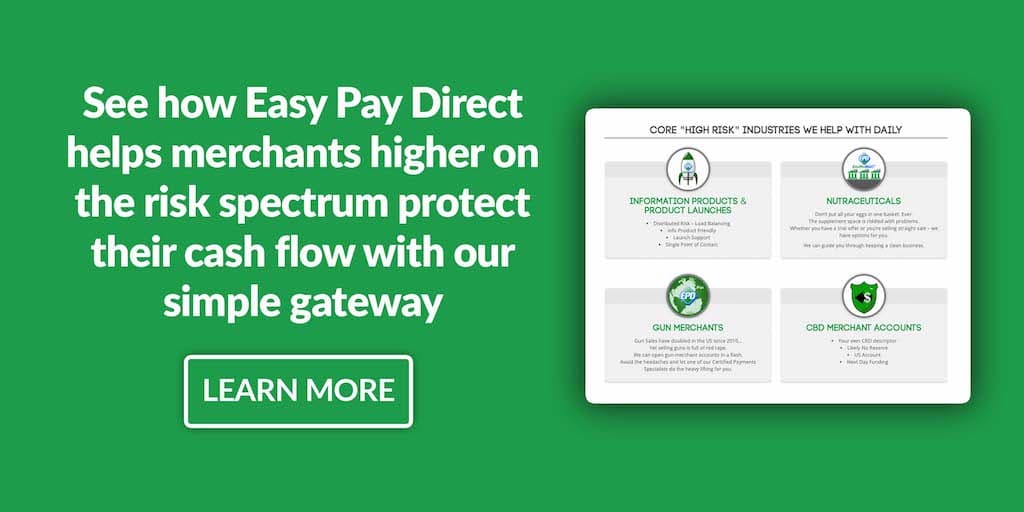 FREQUENTLY ASKED QUESTIONS
How Do You Reduce Chargebacks?
You can reduce chargebacks by improving your customer support, making it easy to get refunds, building a good relationship with your customers, and setting clear expectations through your marketing.
Can a Merchant Account Be Shut Down Because of Too Many Chargebacks?
Yes, Having high chargebacks, experiencing a spike in chargebacks, being in a specific industry, or having specific marketing practices that have higher chargebacks are all reasons that banks may decline to set up a merchant account, hold funds, impose reserves, and ultimately close your account.
Ready for the fastest safe way to process payments?