What Is EMV Compliance?
If you operate a business that accepts credit and debit card payments from customers in your store on a point of sale (POS) device or card reader, it's important for you to also be aware of the bank card compliance requirements known as EMV compliance law.
EMV technology and compliance measures were enacted by the payment industry to ensure you and other merchants are processing customer credit cards safely and have the best transaction security in place.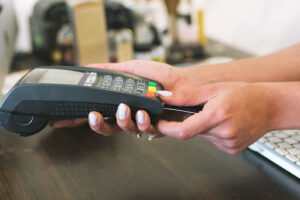 The EMV compliance program is a worldwide initiative put into place by the major card brands to protect consumers from the threat of counterfeit credit cards and fraud. 
This type of fraud happens when a counterfeit credit or debit card is used at a POS machine without a pin code, or when a merchant's POS technology gets breached and customer cardholder data falls into the hands of criminals.
With EMV compliance law now in place, the liability for these types of fraudulent transactions has moved over to the business that is processing the transaction (also known as the EMV liability shift), so having the proper card reader and using EMV chip technology at the POS is a critical priority for all card-present businesses.
Introducing EMV Technology In The United States
A Worldwide Payment Technology Initiative
EMV stands for Europay Mastercard Visa, representing the major card brand companies behind the EMV compliance initiative. 
The American Express and Discover networks are also EMV enabled worldwide.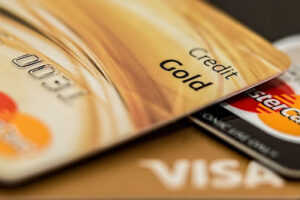 The original EMV chip specification was created in 1996 and rollouts in Canada, Asia, and Europe began in 1998.
Imposing the U.S. Liability Shift
EMV compliance was adopted by the United States in 2011, but the rollout didn't gain much traction until the liability shift deadline approached four years later. 
This is when merchants became liable for any fraud that happened while processing a credit card for merchandise purchases.
EMV compliance laws and requirements involved virtually every facet of the U.S. payments industry, and the success of the initiative was also reliant on merchant businesses and the customers who purchase goods from them.
Consequently, the U.S. EMV migration has been a major undertaking.
The U.S. adoption process included a grace period for credit card issuers to manufacture new chip cards and get them distributed to all consumers. As a result, many consumers were sent new cards from more than one card issuer, often before the card's expiration date.
This caused some early confusion on the part of the consumer in the EMV migration process. No one knew why or how these credit cards were supposed to be used and there was no public explanation of why all the new cards were coming from every credit card issuer.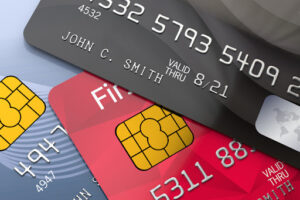 Likewise, a period was set for POS equipment manufacturers to make devices that could accept EMV chip technology and widely distribute them.
Businesses were also given a firm deadline for converting to EMV compliant payment systems before the liability for fraudulent transactions would be transferred to them.
Most merchant industry groups were given until October 2015 to upgrade the POS systems in their stores before they had to assume all liability for fraudulent transactions.
However, a few merchant industry types (such as gas stations) that used more sophisticated card readers pre-built into bigger machines were given a longer deadline (until October 2020) to convert to EMV technology before the liability shift occurred.
Luckily, credit card issuers were able to resolve their chip card hurdles with consumers about the same time merchants began to adopt EMV chip technology. This greatly accelerated the push to get U.S. businesses EMV compliant by the October 2015 deadline.
An Ongoing Effort
Nevertheless, the U.S. conversion process to support EMV is still underway more than ten years later.
Even though the gravity of fraud liability is now a burden that all U.S. merchants must bear, enacting the EMV compliance law and achieving universal EMV compliance is still a high priority for Mastercard and Visa and the other card brand networks.
As of July 2021, only 77.52% of card-present transactions by credit cards in the United States were recorded as EMV chip transactions, leaving nearly a quarter of the total number of transactions still unaccounted for.
This is partially due to agreements by the credit card companies to extend the migration deadline for U.S. gas stations to October 2021, recognizing the exorbitant cost these merchants have to absorb to upgrade every gas pump machine to a newer version that will support a chip-enabled credit card.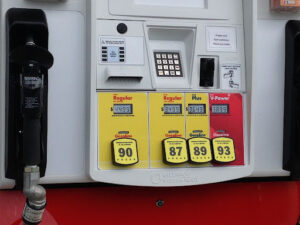 The good news is the growing number of companies that have adopted EMV technology in the United States is already making a huge difference in reducing the cost of mitigating fraud. And it's safe to assume this positive trend will continue as future EMV compliance efforts nudge the United States toward its goal of achieving full processing security.
Will Processing Chip Cards Help My Business?
As stated, if your business is authorized to accept card-present credit card payments, it is automatically required to use an EMV compliant terminal or credit card reader to accept chip cards.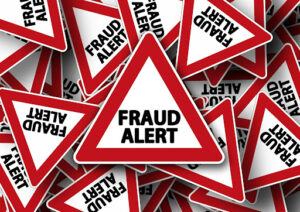 However, it is possible you started accepting credit and debit cards long before the EMV compliance law went into effect, and you still haven't upgraded your terminal to accept payments from customers who want to use a chip card and pin to pay for merchandise.
Alternatively, you might be one of the companies that already has an EMV compliant terminal that is able to process chip data, but it isn't set up to support chip cards by default.
It's even possible you (or your customers) could be feeling more comfortable with sticking to the old magnetic stripe method of making credit card payments.
Whatever your reason, it's important to know you're putting cardholder information into the hands of criminals and leaving your business vulnerable to credit card fraud and high compliance fines. 
Every time you allow someone to swipe the magnetic stripe on their credit card instead of inserting the chip into your machine, your chances of being breached will increase.
EMV Chips Protect Everyone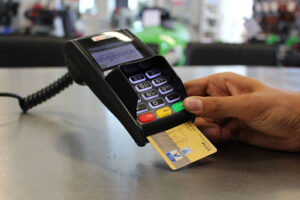 This is because the chip embedded into the new credit cards was designed to store a customer's sensitive account data and personal information more securely. 
Chip technology makes a credit card much less accessible to counterfeit card fraud than cards storing the information on a magnetic stripe.
This extra assurance against fraudulent transactions is what keeps your business in compliance with the EMV requirements, and this compliance assures your company won't be liable for fraud when it occurs.
That insurance is worth investing in one of the EMV compliant POS systems and adopting the practice of requiring customers to pay using their chip card and pin.
This will save your business the time, grief, and substantial cost of dealing with a fraudulent payment or an unforeseen system breach.
How Do I Assure My Business is EMV Card Compliant?
Becoming EMV compliant starts with upgrading your terminal or credit card reader to a device that is able to read cardholder data from credit cards enabled with EMV technology and an EMV chip. 
But it doesn't end there.
Additionally, you're expected to instruct your customers to pay for merchandise by inserting the chip-side of their card into a special slot on your upgraded device. This process has replaced the former method of sliding or swiping a card's magnetic stripe through the side of your payment terminal, POS equipment, or card reader.
Your EMV-enabled system should also be set up properly by your merchant services account provider, so it automatically prompts the cardholder to use the EMV chip method. 
This will help you manage customer behaviors and EMV compliance better during busier times when frontline staff can't always interact with each buyer directly at the time of purchase.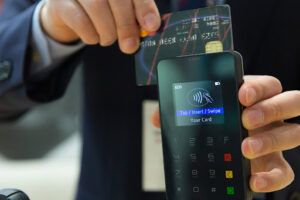 Unfortunately, if your machine isn't configured this way, it's likely you'll be processing more swiped credit cards than you want to, leaving your business open to fraud and the cost associated with it.
How To Maintain EMV Compliance
In short, your goal as a business owner is to ensure every over-the-counter transaction happens within the scope of EMV compliance. 
That means you and your employees should always be conscious of customers trying to use the magnetic stripe on the back of the credit card to purchase goods from you.
While there are instances where an EMV chip can break or malfunction, these are considered the exceptions. 
And since you're the one that is now liable for any type of fraudulent card activity, it's best to learn as much as you can about the potential of fraud, and also train your staff to recognize what to look for.
Get Help From An Expert
If you need additional assistance with achieving or maintaining EMV compliance, it's wise to seek out a provider that specializes in making the EMV compliance process easier for merchants, and one that is skilled at auditing companies for best EMV practices.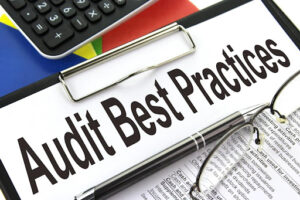 A good merchant services provider will also have data on hand about your transaction activity, so they can confirm what percentage of your transactions are EMV chip card payments, and also provide you with tips on how to reduce the number of transactions that aren't EMV compliant.
Remember, using EMV compliant equipment and practices is ultimately your business choice, but it's also a gamble you shouldn't have to take.
Don't leave your POS system and payment technology vulnerable to any type of credit card fraud that could risk exposing the sensitive cardholder information of customers.
You can avoid steep fines from Europay Mastercard and Visa – and sidestep potential merchant account shutdowns and frozen bank funds – simply by working with the right provider that will take you and your EMV compliance seriously.
Easy Pay Direct is here to help. We're not only knowledgeable about all things EMV, but we love to help clients create a seamless EMV compliance environment that is easy to maintain and manage.
Plus, with our proprietary gateway technology powering your POS system, you will have topline payment functionality that makes processing credit cards, timely bank transfers, and managing EMV payments a breeze.
Even if your business is processing credit card transactions through multiple merchant service accounts, we will help you track all your EMV compliance and customer transaction data in one place, along with providing sound guidance on areas you could upgrade or modify to boost security.
Don't hesitate to call our team at Easy Pay Direct at 800.805.4949 with any EMV compliance, payment fraud, and/or payment processing questions you might have. We're always standing by to help!