THE REST OF THE WORLD RESPECTS YOUR BUSINESS MORE THAN THE US…??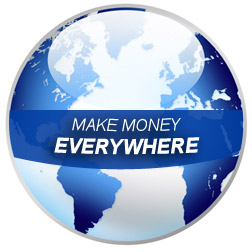 There are a variety of reasons to set up an Off Shore account.  One of the largest reasons merchants set up off shore accounts is the higher tolerance for charge backs.  Inside of the United States, Visa only allows 1% of a merchant's total credit card sales volume (or transaction volume – Visa's choice) to be charge backs. If you exceed 1%, you run the risk of Visa shutting down your merchant account. Visa International is a separate entity from Visa North America and has a 2% charge back tolerance.  This comes in handy for special needs merchants.The most significant challenge in setting them up is simply having the appropriate connections to banking institutions outside of the United States.  Setting up an entity in a foreign country, a bank account and a merchant account can be a daunting, expensive, difficult experience.  Add to that the challenge of making sure your bank account and merchant account in a foreign country will work with your online gateway or credit card equipment.
Easy Pay Direct is connected with 38 offshore banks in a variety of jurisdictions.  We have relationship throughout the Caribbean, Canada and the European Union.  The existing relationships allow us to help you incorporate, setup a bank account and a merchant account off shore – easily.  We have condensed our paperwork to make this process quick, easy and seamless.  Best of all, it can be done without leaving your home or office.