CBD Merchant Accounts Made Easy...
N

Merchant account for CBD companies in the USA & Canada

N

Stop worrying about account shutdowns & holds

N

Payment processing built for your industry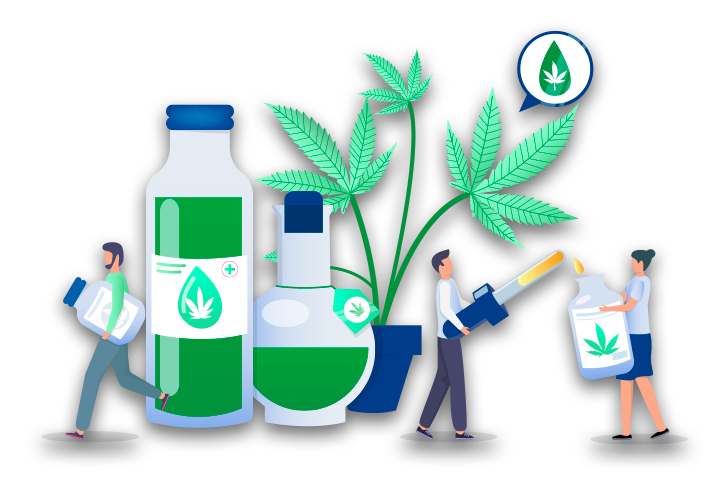 The best CBD merchant account for your business
CBD businesses are regularly shut down by their payment processor due to one simple fact.
CBD is considered high-risk…
99% of payment processing companies that claim to support high-risk businesses actually DON'T. At Easy Pay Direct, we've been working with the cannabis and CBSD industry since the beginning, and we specialize in CBD merchant accounts.
If you are tired of account shutdowns, holds to your money, frozen funds, or worse, click the button below to set up your new merchant account.
Do I need CBD Merchant Services?
If you currently sell or plan on selling CBD, you will need a specialized CBD merchant account.
Easy Pay Direct is currently the number 1 solution for CBD merchant accounts in the USA and Canada.
CBD Stats:
Market researchers believe that CBD could be a 16 billion dollar industry by 2025.
In 2021, the United States hemp-derived CBD market will reach the milestone of having $5.3 billion in retail sales.
Although it has been almost 80 years since Cannabidiol, or CBD, was discovered as a potential therapeutic molecule, there has been frenzied discussion about CBD products only recently.
CBD and THC are two of the most prominent cannabinoids found in the cannabis plant with similar chemical makeup.
CBD and THC both have 21 carbon atoms, 30 hydrogen atoms, and two oxygen atoms.
The difference is that they do not have the same chemical arrangement, and the body receives them as different compounds.
These compounds bind to neurotransmitters in your brain and can affect things like mood, sleep, and memory.
For a very long time because of the general association with cannabis, CBD found itself shelved for research and popular usage as it was prohibited by Federal law.
Since the 2018 Farm Bill was passed, separating hemp from the definition of marijuana under the Controlled Substances Act (CSA), there has been a proliferation of companies trying to establish themselves and their brands in the CBD and hemp space.
This has posed distinctive challenges for merchants looking for CBD merchant processing services or merchant accounts.
Unique regulatory challenges face CBD and cannabis companies when it comes to credit card processing.
If you are in the CBD industry and interested in accepting money for your products, brokerage, or raw materials, having an understanding of CBD merchant account services and payment processing is extremely important.
Selling CBD products online
As more concrete research emerges to substantiate anecdotal claims and the world better understands the connection between CBD and health, there has been an explosion of CBD products on the market.
In an era of heightened awareness surrounding the importance of prioritizing mental health, restful sleep practices, and pain management, CBD has piqued the interest of many people.
Consumers are excited about the prospect of incorporating CBD into their wellness routines, and businesses are excited about the idea of continued market growth.
It is estimated that close to 66% of all CBD sales in America are done online.
Customers interested in CBD want to read reviews, and product descriptions and compare prices, all from the comfort and safety of their homes.
Companies that understand this and prioritize intuitive, user-centric shopping experiences for their clients come out ahead of their competition.
Like most business sectors, CBD merchants want to ensure that when it comes time to check out, their customers are met with a seamless experience that leaves the door open for more business.
That way, everyone wins.
It is exactly at the point of checkout that things can get more complex for many CBD merchants.
Many traditional banks and payment processors will not process CBD payments.
CBD is considered a high-risk industry (more on that later) and because of that, the effort that merchants have to go through to conduct CBD transactions legally is substantial.
Researching high-risk merchant account providers and finding the right fit for your business is key to dodging financial predicaments and keeping your business running smoothly.
What are high-risk merchant accounts?
Any industry that is considered risky for a potential bank is considered high risk. This includes eCommerce, CBD, supplements, travel, coaching, informational products, and more.
There are several factors that make a business high risk, here are some of them:
P

The industry is prone to chargebacks or disputes

P

The industry is considered "new" or "emerging"

P

Business creditworthiness

P

Accepting payments without a card being physically present

P

Accepting payments for a product yet to be made or custom made

P

Operating a business exclusively online

P

High regulation in your industry

P

Recurring billing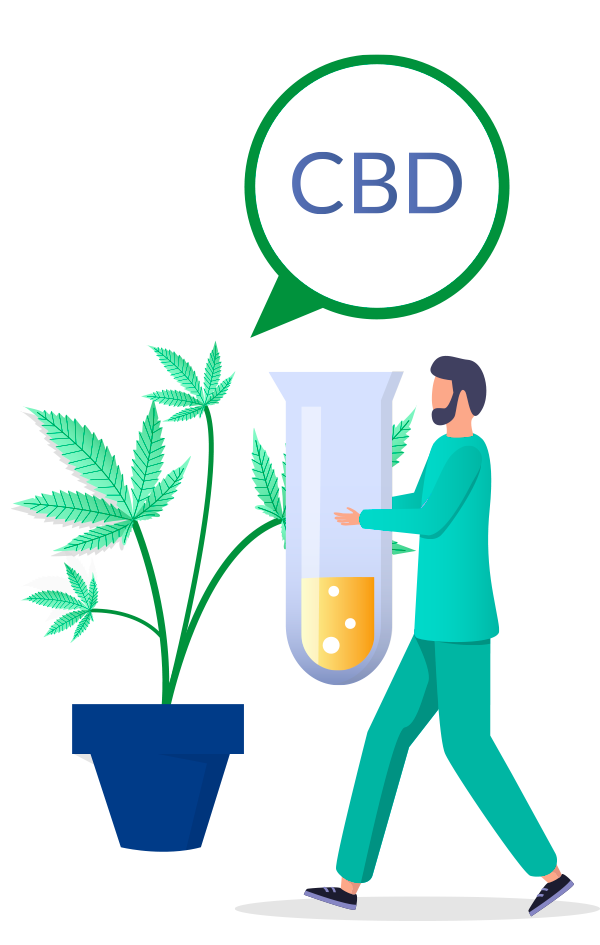 Why is CBD considered high risk for merchant processing?
The CBD, cannabis, and hemp industries have an association with a highly regulated industry that is simultaneously evolving.
It is far from being a "stable" industry due largely to constantly changing FDA regulations.
If your CBD company is an e-commerce company, you are running card-not-present transactions, which is associated with increased fraud, chargeback, and disputed transactions.
Even though CBD is legal in most forms throughout the majority of the United States, because of the legal complexities of an emerging industry in relation to cannabis, CBD is still viewed as a "high-risk industry."
Another reason that CBD merchant accounts are high-risk is the unpredictable nature of CBD.
As the testimonies of the benefits of using CBD are shared, customer expectations of these products are high.
Claims that CBD products alleviate anxiety, are magic skincare solutions, or are the answer to your sleepless nights are hard to substantiate without the proper research.
In that zone of ambiguity where a customer's expectations are not met, it leaves both the business and its payment processor at a heightened risk for chargebacks and disputes.
As with any new and exciting product on the market, when CBD came onto the scene, there were immediately people who were eager to turn a profit.
Merchants who came into the CBD industry to make quick profits while they skimped on quality control and showed little regard for the reputation of their peers have done damage to the integrity of the industry also making traditional payment processors leery of working with CBD merchants.
Consumers of CBD and hemp-derived products are encouraged to do thorough research about sourcing, manufacturing, and business models.
Empowered customers and established, reputable CBD companies have done all they can to share their expertise and encourage sound buying practices.
Understanding what makes CBD a high-risk industry and the extra scrutiny that CBD merchants face helps put into perspective how important it is to partner with the right CBD merchant services provider.
Seeking a knowledgeable, reputable, secure payment processor is instrumental to protecting your company from business-halting payment issues.
Were you turned away for CBD merchant processing?
You are not alone.
Unique regulatory challenges facing CBD and cannabis companies when it comes to credit card processing have resulted in CBD merchants having difficulty finding the right credit card processor for their business.
Very few credit card processors allow CBD companies to use their services or to be approved for merchant accounts.
As the regulatory framework with the FDA gets worked out, the murky legal and banking procedures leave more "traditional" processors wary of taking on the risk associated with the CBD and cannabis industries.
This has left many CBD companies scrambling to find reputable, reasonable merchant services.
Many small businesses may first turn to popular payment aggregators such as PayPal or Stripe, just to quickly find out they do not support any business associated with CBD.
Merchants who make it through the all-too-easy process of setting up an account with one of these companies often find themselves at risk for sudden account closure once it is clear their business model includes CBD products.
Merchants that have experienced the volatility of payment aggregators like PayPal or Stripe share similar stories of frozen accounts, including:
The complete inability to touch their funds for up to six months.
Lifetime bans from the platforms.
Nosedives in sales.
Very little customer support.
For many CBD merchants, these experiences were the worst-case scenario for them and their customers who rely on their products.
Does Easy Pay Direct offer CBD merchant services?
Yes! We have stood shoulder-to-shoulder with clients in the cannabis industry since 2010.
We trust the vision of our passionate customers and have navigated uncharted waters alongside them.
Furthermore, we do not penalize your CBD business because CBD is considered a high-risk business.
With our years of experience in working with high-risk merchants for CBD merchant accounts and CBD payment processing specifically, we offer support to merchants selling the following CBD and Hemp products:
CBD Skincare
CBD Topicals
CBD pet products
CBD Tinctures
CBD Oil
CBD Ingestibles
CBD Drinks
CBD Supplements
CBD Capsules
CBD Concentrates
CBD Gummies
CBD sprays
CBD flower
Full Spectrum CBD products
Broad Spectrum CBD Products
Water Soluble CBD Products
CBD Vapes
CBD Resin
CBD Isolates
CBD E-liquid
CBD Distillate
CBD Crumble
CBD Oral Applicator
CBD Powder
CBD Extracts
CBD Smoke and Vape
CBD Paste
CBD Vape Pen
CBD Inhaler
CBD Shatter
CBD Patches
CBD Wax
What makes Easy Pay direct the best option for CBD merchants?
We understand your needs as a merchant in the CBD, cannabis, and hemp industries.
We believe there is more to merchant services than just accepting credit card payments.
Here's a list of our Easy Pay Direct features and benefits we offer to our customers:
Process all major credit and debit cards (Visa, Mastercard, Discover, and American Express)
Ability to provide merchant success case studies
Experience with low, medium, and high-risk merchants
Easy, fast integration with many popular shopping cart platforms
Patent-pending load-balancing feature that allows merchants to process higher monthly payments
Proprietary payment gateway
White glove customer service experience
Above and beyond PCI compliance
Retail swipe software option
Direct mobile payments
Email invoicing, recurring billing, batch uploading
 Online payment forms to collect payments
International merchant account and payment processing capabilities
Competitive rates
No early termination fees
Choosing a CBD merchant account service provider is an important decision for the success of your business.
Easy Pay Direct understands the regulatory requirements, data security, and essential services your business requires.
We are designed to make your life easier. 
There are no hoops to jump through to get your merchant account set up and functioning.
We offer fully customizable payment solutions so that you are able to accept payments from your customers whether you are using physical card terminals or are in need of an online payment gateway.
From the committed staff that will take care of you to the payment solution itself, we are here to help you.
Our easy-to-navigate website, simple forms, and dedicated support team are set up to help your business thrive with reliable tools.
What Other Features Does Easy Pay Direct Offer?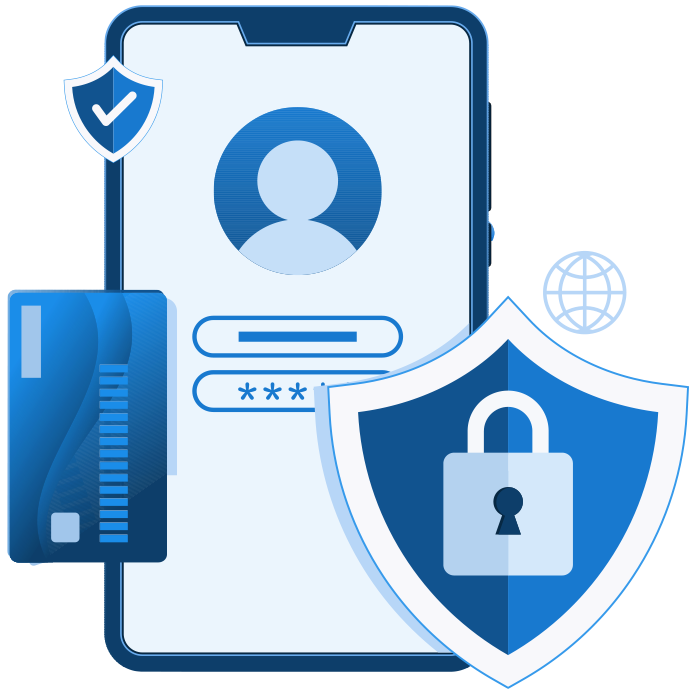 Automatically route transactions across multiple merchant accounts. If one ever goes down, your others are still processing.

You'll have 1 point of contact that is available when you need them. No more chat-bots, no more phone trees. 

Most businesses don't realize how much their decline % lowers revenue. We will help you keep approval rates high.

Stop chargebacks before they begin with our anti-chargeback tech.

Add payment buttons and invoicing to any of your website pages.
Built in recurring billing for subscriptions and multiple payment options.

Accept and send payments with our easy to use mobile dashboard.

Integrate to almost any shopping cart in the world, we can set this up for you!

P

Banking For Every Vertical

We have personal relationships with banks across the USA & Canada to get your accounts approved.

Process high ticket transactions regularly without issue
Easy Pay Direct has been amazing! Incredibly helpful and super simple to get set up and running. Highly recommended!

I have used easy pay direct for years. They are great. You need someone you can trust to navigate payment processing and they know the space well.

Easy Pay Direct is without a doubt one of the best payment processing solutions for those with higher risk businesses. Can't recommend them enough.

I WANT TO ACCEPT PAYMENTS NOW