Integrate Easy Pay Direct Payment Gateway With Woocommerce Using Third-Party Plugin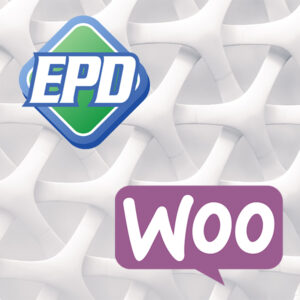 WOOCOMMERCE BACKGROUND
WooCommerce is a website builder and shopping cart that utilizes WordPress and is commonly used by beginners. However, WooCommerce has very robust features that are designed to grow with the merchant's business.
WooCommerce is also an open-source, customizable platform that integrates into the Easy Pay Direct gateway easily.
INTEGRATE EPD TO WOOCOMMERCE WITH A THIRD-PARTY PLUGIN
Woo Commerce integrates with the Easy Pay Direct gateway, quickly and easily, with the purchase of a third-party plugin (product and price may vary).
STEP BY STEP EASY PAY DIRECT GATEWAY INTEGRATION WITH WOOCOMMERCE
Upload the plugin files to /wp-content/plugins/woo-nmi-three-step directory or install the plugin through the WordPress 'Plugins' screen directly.
 Activate the plugin through the 'Plugins' screen in WordPress.
 Configure the plugin by going to WooCommerce > Settings > Checkout > Network Merchants Inc. Gateway Three Step Redirect.
 Enter User Name & Password (Easy Pay Direct gateway INTEGRATIONS Credentials) and press save. (leave BLANK descriptor, descriptor URL, dup seconds check and processor id- these do not need to be filled in and will fail if filled in).
 Make sure to run a live transaction, then log into the Easy Pay Direct Gateway (as Admin) and go to Transaction Reports → Search Transactions (bottom section), and press Submit. You should see your test sale. Click on the ID to see the full details of the transaction. ** Essential for Completing Verify Activity, to make sure the account is integrated properly.
WOOCOMMERCE SUBSCRIPTIONS PLUGIN CUSTOM GATEWAY
The WooCommerce Subscriptions add-on is compatible with most Easy Pay Direct gateway processors.