Choosing an internet merchant account
What is an Internet Merchant Account?
The concept of an Internet merchant account is pretty simple: it's a merchant account used for online credit card processing that typically offers you more security options than its more traditional counterpart.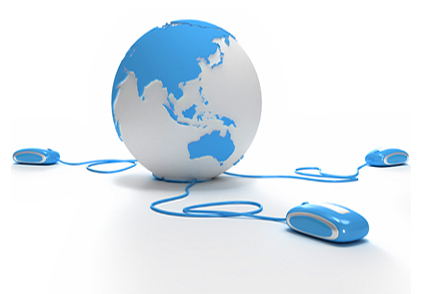 WHY DO I NEED AN INTERNET MERCHANT ACCOUNT?
Given that most banks offer some form of a merchant account, a common question we're asked is, what separates us from them?
Third-party vendors, such as Easy Pay Direct, are frequently the best option because you will receive specialty services that banks can't offer — processing online payments is all that we do! It's incredibly important to get setup the right way in the beginning
beginning. Typically, banks aren't conditioned for the new era of marketing online – which frequently results in accounts getting shut down, funds being held, reserves being imposed and a lot of unexpected fees 🙁
Unlike most other third-party specialists, Easy Pay Direct handles both the Internet merchant account AND the necessary accompaniment of the payment gateway for you.
Essentially what this means is that your world is that much simpler – we handle all of the credit card processing stuff, so you can focus on your business.
IS AN INTERNET MERCHANT ACCOUNT EASY TO SET UP?
With Easy Pay Direct, it is.
When you use an online merchant account, as mentioned, you'll also need a payment gateway.  An online gateway is what connects your website, order forms, shopping cart or other software to your merchant account.
Easy Pay Direct specializes in ensuring that all of these factors (your shopping cart, payment gateway, and Internet merchant account) function well together, to make your transaction as smooth as possible.
One of the primary ways in which we're able to do so, is by providing our popular all-in-one package. With this package, you're no longer burdened with the task of finding a separate payment gateway, because it will already be included with Easy Pay Direct's services.
However, if you're seeking a more customized solution, we have that too! We offer features such as software development kits, a sandbox-testing environment, and code samples (to name a few) so you can build a solution specifically catered to your needs.
And, with one easy point of contact, we're readily available to answer any questions or to modify any services as you see fit.
BUT, HOW MUCH DOES AN INTERNET MERCHANT ACCOUNT COST?
Because Easy Pay Direct is a complete payment solution, we're able to offer a number of cost advantages as well. Not only do we have the lowest fees in the industry, but we also spell them out in plain English for you:
You pay a $24.95 monthly rate, and a low transaction fee for each sale.
That's it. No hidden fees.
We're up front with our pricing because we know that in the business world, money and surprises don't mix.
Topic: Internet Merchant Account