Easy Pay Direct Partner Programs
N

Earn commissions for LIFE

N

Access high converting landing pages & creatives

N

Tracking pixels automatically added to all content

N

Long term residuals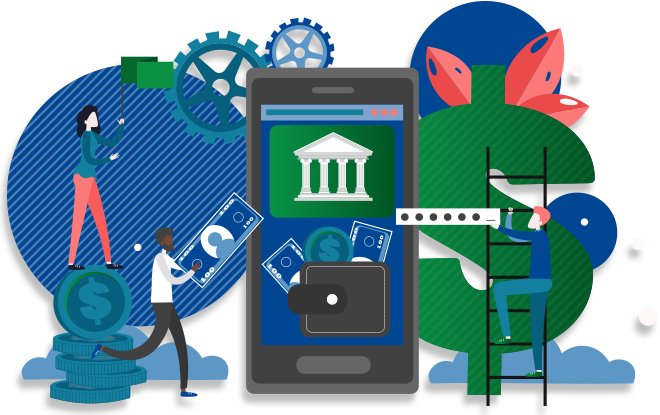 A High Converting Offer That Actually Works
Every eCommerce business on the planet and 93% of all others, need to accept credit cards…
Almost NONE of them are doing it in the safest way possible, and they literally, run the risk of going bankrupt tomorrow.
Our message resonates with businesses large and small – Don't put all your eggs in one basket… Or your company will crash and burn.
Our marketing materials hand-feed businesses content that puts the fear of reality in their hearts.
What happens if they can't accept cards–tomorrow?? Poof. Bang. Pow. No more business.
Here's the good news for YOU.
YOU have the solution…well… Easy Pay Direct actually has the solution — but you're about to BANK off it.
Take This To The Bank
When you join the Easy Pay Direct Affiliate Program you'll get 20% of the revenue an account generates for the life of the account.
How often does the average business STOP ACCEPTING CREDIT CARDS?
On average our affiliates earn residuals for 2-10 years...
You want DETAILS? I'll Give You the Details!:
A business sells 100k in a month- on average, we generate $1,000/mo $1,000 x 20% = $200
ONE business: $200, every month…as long as that business exists
10 businesses: $2,000 every month
50 businesses: $10,000 every month
The question is: How many business owners can you refer next month alone
A Program For Dedicated Agents
As a payment processing agent, you understand the need businesses have to process credit cards online and in-store. At Easy Pay Direct we understand that as an agent you need an easy-to-use system, amazing tech, and customer service that will always be there for you.
Your goal as an agent is to go out and sell, our goal is to make it easy for you to sell our services. By signing up for the Easy Pay Direct Agent program, you'll be able to focus on what matters to you, while we do the heavy lifting.
Join the specialized ISO & Agent program and benefit from:
Direct splits for higher residuals
Dedicated Sales Manager
A large array of banks to board merchants with
Proprietary technology to board merchants with the banks that work best in that vertical
State of the art merchant retention program
Best in class customer service for you and your merchants
Lifetime residuals
Specialized Verticals:
Multi-level marketing
Subscription
Travel
E-cig/vape
Seminars
Insurance
CBD
Coaching
Nutra
By booking your high-risk business directly with Easy Pay Direct you will be able to maximize your profit share with direct splits which result in higher residuals.
Build and grow your portfolio. Plug into Easy Pay Direct
As an Easy Pay Direct Agent, you'll get:
50% of the revenue an account generates for the life of the account. How often does the average business STOP ACCEPTING CREDIT CARDS?
You want DETAILS? I'll Give You the Details!:
A business sells 100k in a month- on average, we generate $1,000/mo $1,000 x 50% = $500
ONE business: $500, every month…as long as that business exists
10 businesses: $5,000 every month
50 businesses: $25,000 every month
The question is: How many applications can you submit this month?
A High Level Partnership
Are you a successful business looking for a long lasting and beneficial partnership?
The Easy Pay Direct Strategic Partner Program was built as. a win, win, win system.
You get long-lasting residuals, your business gets in front of 50,000 + business owners, plus the possibility for many other benefits (see below), and your customers will provide YOU with greater lifetime value for being referred to a company that has their best interest in mind.
Your clients get access to the best payment processor out there, amazing rates, and peace of mind knowing their merchant account is in safe hands.
We onboard clients referred by you.
There are entire businesses built upon this program. If you feel like your company would be a good fit, click the button below to learn more and apply.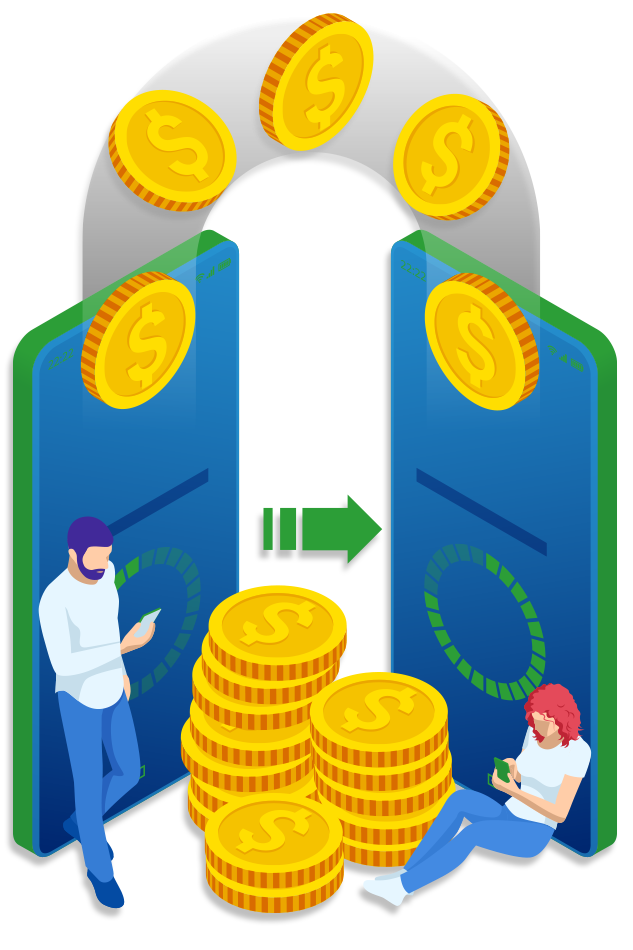 Our gateway was designed specifically to prevent you from EVER having merchant account problems…
You can load multiple merchants into ONE gateway and it will automatically
split your sales across those accounts.
One gateway, One Application, One Point of Contact – multiple merchant accounts.
And the best part – unlike ANY other merchant account provider we know of – we ACTUALLY have a 99% approval.
It's not magic – we work with EVERY BANK IN THE COUNTRY who has ANYTHING to do with eCommerce.
What does that mean for you?
More money!!!
A decline just means we move to the next bank.
Boom! BoOm! BOOM! We'll keep stacking up those checks!
Creative Content At Your Fingertips
We have an ever-expanding library of different free content you can give away with your own links embedded?
VSLs, text landing pages, every banner size imaginable, Facebook ads, THE WORKS.
We have every tool imaginable to drive to our content or to our online application.
Oh dang… I can't believe you're bout to find the best nugget BURIED at the bottom of the page…
EVERY BANNER of ours you use, has a retargeting pixel embedded – with YOUR code. And Easy Pay Direct pays for it!
Seriously – it really can't get much better. And if you think it can – let us know.
We'll pay you to help us make it better. Seriously.
So sign up for THE Best long term residual program you can imagine. It's time you get paid what you're worth…EVERY MONTH.  Forever.
Simply click one of the sign-up buttons above or click here and fill out the form.
Once it is filled out you will have access to your affiliate dashboard where you can access links, tools, and all the resources you need to be successful!
How much money can I earn?
Our very lucrative affiliate program is unlike any others.
You'll earn a 20% commission on anyone you sign up, that starts processing payments with Easy Pay Direct.
PLUS you'll earn these commissions for the lifetime of their account. On average this is 5+ years!
What tools do you provide your affiliates?
Once signed up you'll have access to creative content, links, and forms that all have your tracking code embedded in them!
No coding is required, all you have to do is use them.
Here is what you get:
Tracking links to high-converting landing pages
Forms that you can embed with one click
Creative content Including logos and banners with your tracking pixel embedded in them
How do I check my statistics so I can see what I've made?
Once you sign up you'll have access to your own affiliate portal.
Inside here you can see everyone you've referred and what step they are on as well as revenue earned, next payment date, and much more.
Merchant Accounts FAQ
If you want to know more about payments, pricing, or solutions to problems you are experiencing, we are always ready to help you.
What industries does Easy Pay Direct work with?
Easy Pay Direct specializes in high risk payment processing but we also work with mid risk and low risk companies.
Here is a short list of some business verticals we service:
Antiques & Collectibles
Apparel & Clothing
Bad Credit
Bus Lines
Cannabis Support Businesses
Caterers
CBD Oil & CBD Products
Continuity Products and Subscription Boxes
Credit Repair
Credit Monitoring
Debt Collection
Digital Streaming
Document Preparation
Fantasy Sports
Firearms & Ammunition
Furniture & Home Furnishings
Health & Beauty
Hotels & Lodging
Insurance / Warranty
Legal Services
Magazine Subscriptions
Medical Billing & Coding
Medical Supplies
Membership & Recurring Billing
MLM Companies
Transportation & Moving
Non-Profit
Nutraceuticals
Pawnbrokers & Pawn Shops
Pet Products
Precious Metals
Property Management
SaaS Companies
Seminars & Coaching
SEO / SEM / Ad Agency
Smoking Accessories
Sports Betting
Survivalist & Tactical Gear
Telemedicine
Tobacco & Cigar
Travel & Timeshare
Vape / e-Cig / eJuice
Veterinarians
Web Design & Development
Why is my business considered high risk?
"High Risk" is a banking industry term. It's important to note that there are many business models that are seemingly low risk, but fall into the high risk category.
There is nothing wrong with being considered high risk and there are many factors that contribute to risk.
When a consumer buys an item with a credit card, they are given 6 months from the date of receiving the item to dispute the charge.
If your business is no longer operating, who do you think has to refund that money? The processor. This is where risk is created.
Certain businesses, marketing models, and industries have a higher rate of chargebacks, where they get labeled as high risk.
Even if your business is perfect, has never had a chargeback, and operates 100% "by the books", you could be labeled high risk if you're business or industry falls into a high risk category.
There are 3 main reasons a business can be considered high risk.
The business has a greater chance of chargebacks occurring
The business model may be new or legally regulated
The business accepts a high number of card not present transactions (over the phone, email, eCommerce)
Do you provide merchant account services outside of the USA?
At this time Easy Pay Direct offers merchant account services for the USA and Canada. We are always working to expand our areas of processing and hope to serve a greater area in the near future.
Can my startup or new business be approved?
We have worked with many new brands and start-ups to get them approved and running. However, banks like to see a long history of transactions and an established history with a merchant before approving them.
But, that does not mean we can't get you approved. Reach out to us today and we will walk you through your options.
How long does it take to get approved for a merchant account?
Once all of the necessary documents have been received, it typically takes 1-4 days to get approved.
Occasionally accounts can be approved in less than 24 hours, our team will work as quickly as possible to get your account up and running.