Winning Chargebacks = Not As Good As Not Getting Them
THE DREADED 1% RULE
Visa & MasterCard get concerned if your chargebacks are over 1%…whether you win or lose them. If you're doing high level business, it's not enough to be good at marketing and running your business. You need to actively manage your chargebacks and refunds.
**Once you get a chargeback – it's too late…UNTIL NOW** 
With a few strong networks of more than 80% of the banks that issue credit cards today, we've created a way to change the chargeback process. Instead of getting notified once it's too late – you get notified the SAME DAY. Too good to be true? NOPE! Details below.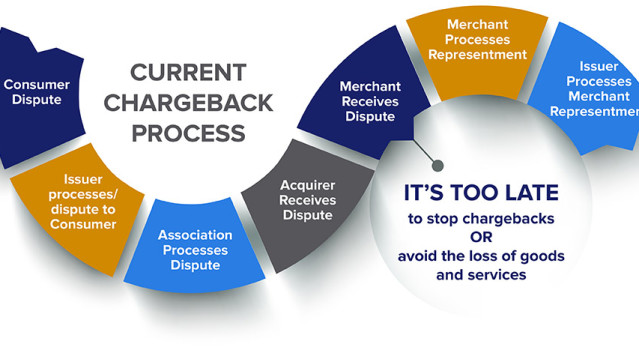 INTRODUCING:  E2 ALERTS
Within an HOUR of your customer filing a dispute – you'll get a notification via email. If you login and refund the transaction within 24 hours, it will never get filed as a chargeback. It's THAT EASY!
No secret tricks, just many years building a strong network of banks that see the value in resolving a dispute on the front end.
A picture is worth a thousand words…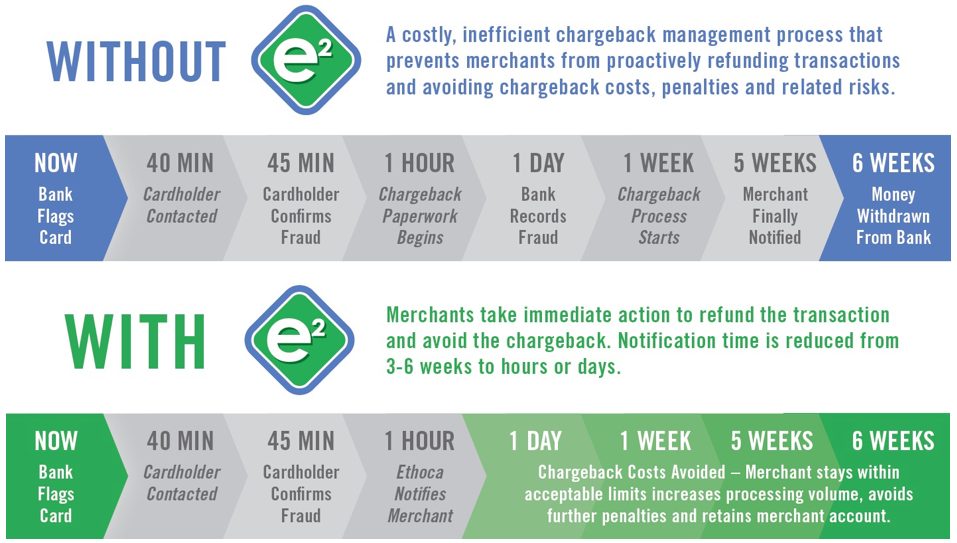 CHARGEBACK REDUCTION PLANS
We're a full service shop. We want to make sure you're setup to accept payments forever.  It
takes expertise, attention to detail and great relationships with a variety of processors and banking
partners.
HIGH CHARGEBACKS?
If your chargebacks are on the rise, it's going to create problems.
Whether you're simply concerned or your merchant account providers are closing your accounts, we'll take
the time to put together a customized plan to help you reduce your chargebacks.
Decreasing your chargebacks is a science – not an art.  Different business models have different steps
to reduce their chargeback ratio. We've worked through hundreds of them. We can help make some simple
shifts that will make a world of difference. Who's doing that for you now?
Got Questions? We Can Help!
ADDITIONAL CHARGEBACK SERVICES & CHARGEBACK MANAGEMENT
We offer a variety of other services to help reduce your chargebacks.
We also offer full blown chargeback management.  It's a service that will respond to and fight
chargebacks you, or simply refund the charges – whatever's best for your business.
If you have questions or want to learn more:
Click on the "START CHAT" button just above.
Shoot us an email:  

[email protected]

Call Us!!  800.805.4949 and an expert will walk through your scenario