Nutraceutical & Supplement Merchant Accounts
Tired of account shutdowns and holds? Nutra brands and supplement companies across the USA trust Easy Pay Direct for reliable credit card processing.
Worry less about your nutraceutical & supplement merchant account, and focus more on your business with the fastest safe way to process payments. 


Chargeback Mitigation



Recurring Billing



Reduce Decline Rates



Reduce Or Eliminate Reserves






The #1 Payment Processor For Supplements & Nutraceuticals
Supplements and other nutrition products are considered high risk. A typical processor and merchant account won't cut it and is guaranteed to eventually be frozen, shut down, or worse.
Upgrade to Easy Pay Direct's nutraceutical & supplement merchant account so you can worry less and focus more on what matters, your business.
If your nutraceutical merchant account was shut down today and you could no longer accept credit cards, how long could you keep the doors open?
Everyday basic payment facilitators and companies like Stripe, PayPal, Square, Shopify, etc. Shut down thousands of accounts.
It's not a matter of IF you'll get shut down, but WHEN…
If your provider held your money for 90 days would you survive?
If they placed a 10% hold on your account, could you make payroll?
It's time to upgrade to Easy Pay Direct.
EPD understands the challenges of businesses like ours, it's 100% worth working with them. They will tell you how to save and make more money plus prevent shutdowns so everything runs smoothly.

Before Easy Pay Direct we had a $750k launch and $156k of that money was held. EPD has been super helpful in a bunch of different areas that none of our other processors provided. Highly recommend them.

I am a very happy client of Easy Pay Direct, working with them was very professional. Everybody was in touch with my team every step of the way and I am very happy to recommend them to everyone.

What Other Nutraceutical & Supplement Payment Processing Features Does Easy Pay Direct Offer?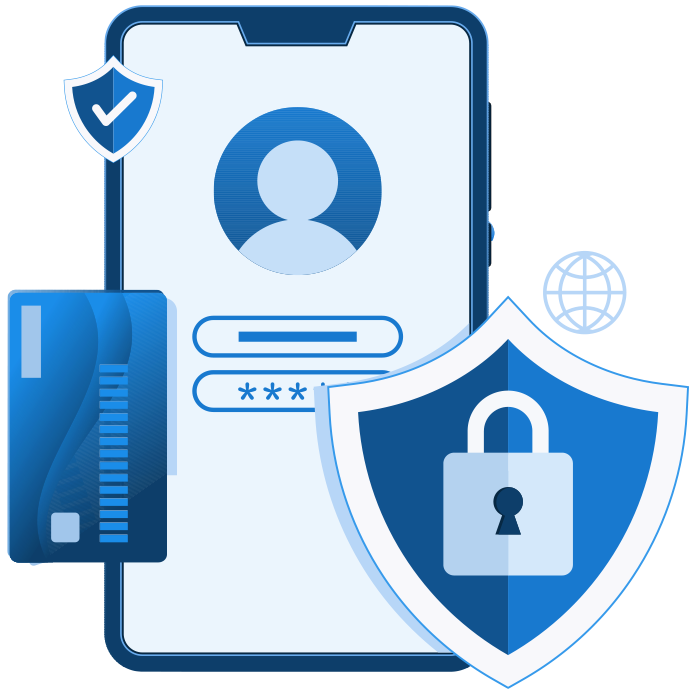 Automatically route transactions across multiple merchant accounts. If one ever goes down, your others are still processing.

You'll have 1 point of contact that is available when you need them. No more chat-bots, no more phone trees. 

Most businesses don't realize how much their decline % lowers revenue. We will help you keep approval rates high.

Stop chargebacks before they begin with our anti-chargeback tech.

Add payment buttons and invoicing to any of your website pages.
Built in recurring billing for subscriptions and multiple payment options.

Accept and send payments with our easy to use mobile dashboard.

Integrate to almost any shopping cart in the world, we can set this up for you!

P

Banking For Every Vertical

We have personal relationships with banks across the USA & Canada to get your accounts approved.

Process high ticket transactions regularly without issue
Your Title Goes Here
Your content goes here. Edit or remove this text inline or in the module Content settings. You can also style every aspect of this content in the module Design settings and even apply custom CSS to this text in the module Advanced settings.
What Are Nutraceutical Businesses?
The term nutraceutical covers a lot of ground. Any vitamin, mineral, or health-related supplement not running through a pharmaceutical company falls under this category. In today's market, demand has grown to a point where nutraceutical sales have evolved into a booming industry. People are more aware of health issues and often look for ways to remedy illness with more natural remedies.
As the industry expands, there is more competition and smaller businesses and start-up businesses need to make sure they have the tools to be successful.
One of these tools is payment flexibility. Gone are the days of cash-only shops thriving. We have stepped into the 21st century and for a business to succeed, they need to have a credit card processing system in place to handle the payment demands of its industry.
Originally the term nutriceuticals referred to health foods. In the years since the coining of that term, the phrase has grown to cover all things health related that are not controlled by pharmaceutical companies.
There is a wide range of products covered by the nutraceutical umbrella. Walk into a nutrition store and you will find shelves packed with every type of vitamin, protein powder, herbal supplement, and dietary pill on the market. Due to the wide variety of products, FDA approvals are not required and the claims made for the products are not always validated. Generally, the supplements sold tend to be more natural and holistic in their origins than much of what can be found at the neighborhood pharmacy.
Why Are Vitamins & Supplements Considered High Risk?
Nutraceutical merchants fall into the "high risk" category for several reasons: shifting FDA compliance, higher than average chargebacks, subscription models for online stores, and the potential for lawsuits.
While some of these issues are avoidable through cautious planning on the part of the merchant account provider, others are simply part of the process.
FDA COMPLIANCE
The regulations on the products sold by a nutraceutical business are limited. The FDA tries to stay on top of products, but they are constantly behind the game. The byproduct of the lack of regulation side of the business means that some of the products sold may not be as advertised. It also means there is a constant tug of war as the government tries to bring some sense of regulation to the products being sold. This creates a constantly shifting tide of approved products.
Unfortunately, many credit card processors try to avoid dealing with these issues. By lumping nutraceutical merchants in with other high risk businesses, they try to limit their exposure.
CHARGEBACKS
All businesses deal with chargebacks to a certain degree. However, within the nutraceutical business community, those numbers are higher than the industry average. Due to the uncertain nature of each product, there will likely be a steady level of customer dissatisfaction around certain portions of the industry. Whether the customer returns the product for a refund or leaves bad reviews to impact further sales, the business is left to deal with the fallout.
With many nutraceutical businesses operating online, the rates of chargeback are even higher. Statistically, online platforms see a much higher rate of chargebacks due to fraud. In fact, online fraud rates account for almost $4 billion in losses for online businesses.
SUBSCRIPTION MODEL
Many nutraceutical businesses use a subscription model. People like their vitamins or supplements regularly and want that supply to keep on coming…until they don't.
Due to cancellation and returned products when the subscription is no longer wanted, the rates of legitimate chargeback are higher than other businesses. There is almost always a lag between actual cancellation and when the banks stop trying to collect payment. While the subscription model fits the needs of the business, the downside is the resulting chargebacks.
FALSE CLAIMS & POTENTIAL FOR LEGAL ACTION
Unfortunately, the whole nutraceutical business carries an age-old connotation of snake oil and elixirs. The industry has taken strides to rid itself of those images, including the name nutraceutical. And while the majority of products offered by supplement stores are either helpful or at least not harmful, there is always the possibility a product does not live up to expectations.
In the past few years, there have been many lawsuits against nutraceutical companies for products that fail to produce the promised results. There have been class action lawsuits over products promising weight loss, penile enhancement, and gluten-free options. The list is much more extensive, and the constant possibility of legal action gives weight to the high risk designation.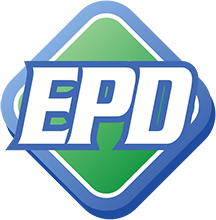 We pride ourselves on making your life easier and facilitating the growth of business across the globe. We have been doing this successfully for years and have helped countless businesses achieve their full potential, just check out some of our testimonials. More importantly, Easy Pay Direct would love to play it's part in helping you achieve your goals and service your consumers smoothly. if you're interested in working with us, you can start your EMAP  application below or call us at: (800) 805-4949 | Get Set-up with a Merchant Account »
Nutraceutical Merchant Accounts FAQ
What is a nutraceutical merchant account?
A nutraceutical merchant account is a type of merchant account that is specifically designed for businesses that sell nutraceutical products, such as dietary supplements, vitamins, and other health-related products. This type of merchant account allows businesses to accept credit and debit card payments from customers and process them securely.
Why do I need a nutraceutical merchant account?
A nutraceutical merchant account is essential for businesses that sell nutraceutical products, as it allows them to accept credit and debit card payments from customers. Having a merchant account also gives customers peace of mind, knowing that their personal and financial information is being transmitted and stored securely.
How do I apply for a nutraceutical merchant account?
To apply for a nutraceutical merchant account, you will need to provide some basic information about your business, including your business name, address, contact information, and a list of the products you sell. You will also need to provide information about your business's financial history, including your credit score and the amount of money you process on a monthly basis. Some merchant account provider may require additional paper work or financial report of your business.
Are there any specific requirements for nutraceutical merchant accounts?
Yes, there are specific requirements for nutraceutical merchant accounts. These include having a valid and current business license, being in compliance with any applicable state or federal regulations, and having a good credit score. Additionally, businesses that sell nutraceutical products may be required to provide additional documentation, such as lab reports or certifications, to prove the safety and efficacy of their products.
Are nutraceutical merchant account rates higher than those for other types of merchant accounts?
Rates for nutraceutical merchant accounts can vary depending on the provider and the specific products and services offered. Some merchant account providers may charge higher rates for nutraceutical merchant accounts due to the increased risk associated with the sale of these types of products, while others may charge rates that are similar to those for other types of merchant accounts.
Merchant Accounts FAQ
If you want to know more about payments, pricing, or solutions to problems you are experiencing, we are always ready to help you.
What industries does Easy Pay Direct work with?
Easy Pay Direct specializes in high risk payment processing but we also work with mid risk and low risk companies.
Here is a short list of some business verticals we service:
Antiques & Collectibles
Apparel & Clothing
Bad Credit
Bus Lines
Cannabis Support Businesses
Caterers
CBD Oil & CBD Products
Continuity Products and Subscription Boxes
Credit Repair
Credit Monitoring
Debt Collection
Digital Streaming
Document Preparation
Fantasy Sports
Firearms & Ammunition
Furniture & Home Furnishings
Health & Beauty
Hotels & Lodging
Insurance / Warranty
Legal Services
Magazine Subscriptions
Medical Billing & Coding
Medical Supplies
Membership & Recurring Billing
MLM Companies
Transportation & Moving
Non-Profit
Nutraceuticals
Pawnbrokers & Pawn Shops
Pet Products
Precious Metals
Property Management
SaaS Companies
Seminars & Coaching
SEO / SEM / Ad Agency
Smoking Accessories
Sports Betting
Survivalist & Tactical Gear
Telemedicine
Tobacco & Cigar
Travel & Timeshare
Vape / e-Cig / eJuice
Veterinarians
Web Design & Development
Why is my business considered high risk?
"High Risk" is a banking industry term. It's important to note that there are many business models that are seemingly low risk, but fall into the high risk category.
There is nothing wrong with being considered high risk and there are many factors that contribute to risk.
When a consumer buys an item with a credit card, they are given 6 months from the date of receiving the item to dispute the charge.
If your business is no longer operating, who do you think has to refund that money? The processor. This is where risk is created.
Certain businesses, marketing models, and industries have a higher rate of chargebacks, where they get labeled as high risk.
Even if your business is perfect, has never had a chargeback, and operates 100% "by the books", you could be labeled high risk if you're business or industry falls into a high risk category.
There are 3 main reasons a business can be considered high risk.
The business has a greater chance of chargebacks occurring
The business model may be new or legally regulated
The business accepts a high number of card not present transactions (over the phone, email, eCommerce)
Do you provide merchant account services outside of the USA?
At this time Easy Pay Direct offers merchant account services for the USA and Canada. We are always working to expand our areas of processing and hope to serve a greater area in the near future.
Can my startup or new business be approved?
We have worked with many new brands and start-ups to get them approved and running. However, banks like to see a long history of transactions and an established history with a merchant before approving them.
But, that does not mean we can't get you approved. Reach out to us today and we will walk you through your options.
How long does it take to get approved for a merchant account?
Once all of the necessary documents have been received, it typically takes 1-4 days to get approved.
Occasionally accounts can be approved in less than 24 hours, our team will work as quickly as possible to get your account up and running.






I WANT TO ACCEPT PAYMENTS NOW