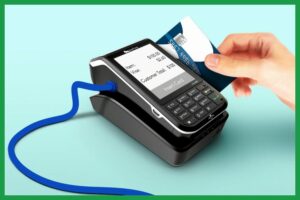 If you own a business today, you need a payment processor to help you accept credit cards, debit cards, cryptocurrencies, eChecks, checks, gift cards, and other methods of payment from consumers.Of course, not all payment processors or payment processing services are created equal. That is why you need to learn as much about your options as possible before choosing the right merchant processing service for your credit card processing and other payment processing needs.
Whether you're a new business or you've only accepted cash until now, today is the perfect time to learn about payment processors and the benefits your business can enjoy by opening a merchant account with the right payment processor.
On the flip side, choosing poorly can cause a world of headache for your business. Sometimes from the beginning. Other times, down the road. Here's what you need to know about payment processors and how the right one can help you grow your business.
WHY IS FRAUD A BIG DEAL?
You've probably heard by now that there are different types of payment processors. It's true. There are traditional merchant services. Then there are what are known as payment aggregators.Aggregators offer a "slimmed down" version of merchant services when compared to traditional merchant account providers. The primary purpose of payment aggregators is to allow merchants to accept online payments as quickly as possible. They work by letting anyone sign up to share one giant merchant account but they control their risk by having strict risk rules and triggers. On the other hand, traditional merchant account providers check for risk on the front end through underwriting so it usually takes longer to get set up but the business gets its own personal merchant account.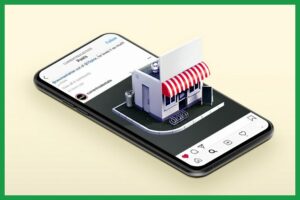 On top of that, traditional merchant account providers typically offer some of the services and tools mentioned above (terminals, gateways, plugins and software tools), while aggregators usually have less to offer. Aggregators also often cost more and take a higher percentage from the business's payments than traditional payment processors.
Some examples of payment aggregators include:
PayPal
Square
Stripe
WePay
Shopify Payments
HOW EASY PAY DIRECT DIFFERS FROM OTHER PAYMENT PROCESSORS
Easy Pay Direct is more than a payment processor, we leverage our relationships with a long list of payment processors to find the perfect one for your business. We actually work with you to help develop a strategy for your business that reduces your risks of holds, freezes, excessive fees, and other unpleasantness that can occur when business owners (especially those who have been saddled with the "high risk" moniker) don't have an effective strategy in place to avoid these occurrences.
Our primary goal as a business is to help you get the services you need to process credit card payments and so much more. We have developed a huge network of partners in the industry so that we can ensure your payment processing needs are met.
We're not only here to help you through the difficulties of finding the perfect payment processors to meet your business needs, but also when it comes to reducing your risks, celebrating your victories, and working with you to promote smoother sailing in your future endeavors as a business. We believe we're your partners in business and are dedicated to helping you forge successful partnerships with payment processors today and as various changes come your way. Check out what clients of Easy Pay Direct have to say.
Don't waste another day wondering if you're making the right decision when it comes to meeting your credit card processing needs. More importantly, don't lock yourself into a lengthy contract without fully understanding what you're getting into. Fill out the form on our application and let us help you get started today!