High Risk Credit Card Processing And Merchant Account Solutions


US & Canada Merchant Accounts



24-48 Hour Funding



2-5 Day Approval



Guaranteed Lowest Rates*











High Risk businesses can have a very difficult time finding a reliable merchant account and payment processing.
At Easy Pay Direct, we have extensive knowledge of the industry and help businesses just like yours operate smoothly and without issue. 
We specialize in high risk, including eCommerce, info products, supplements, coaching, and much more
Get high-tech tools like transaction routing, chargeback mitigation, decline recovery, and much more, so you can scale your business faster without issue.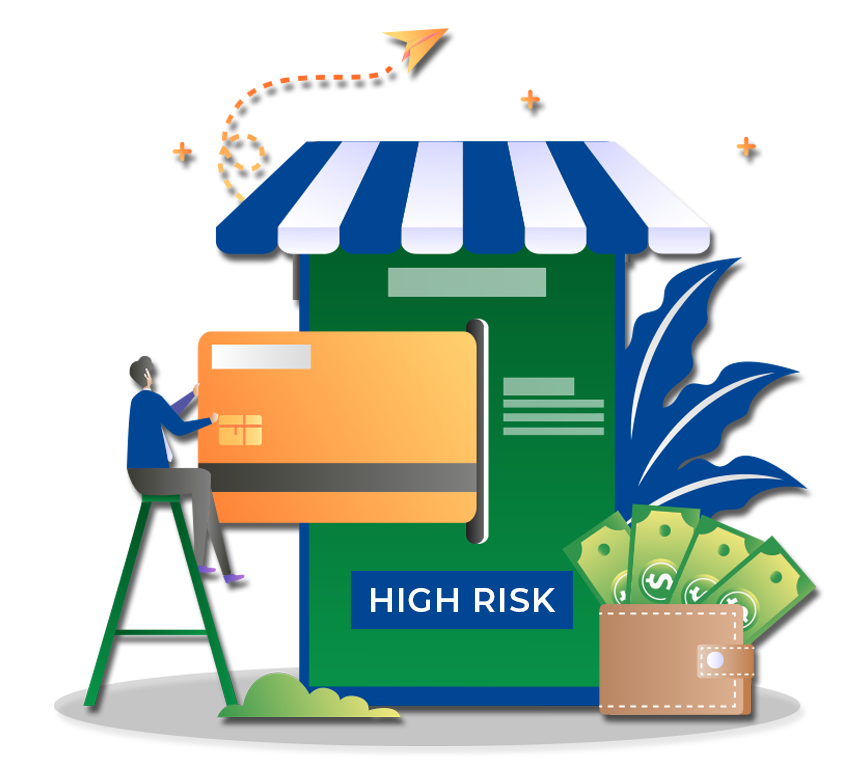 If your merchant account was shut down today and you could no longer accept credit cards,
how long could you keep the doors open?
If your merchant account was shut down today and you could. no longer accept credit cards, how long could you keep the doors open?
Everyday basic payment facilitators and companies like Stripe, PayPal, Square, Shopify, etc. Shut down thousands of accounts.
It's not a matter of IF you'll get shut down, but WHEN…
If your provider held your money for 90 days would you survive?
If they placed a 10% hold on your account, could you make payroll?
It's time to upgrade to Easy Pay Direct.
EPD understands the challenges of businesses like ours, it's 100% worth working with them. They will tell you how to save and make more money plus prevent shutdowns so everything runs smoothly.

Before Easy Pay Direct we had a $750k launch and $156k of that money was held. EPD has been super helpful in a bunch of different areas that none of our other processors provided. Highly recommend them.

I am a very happy client of Easy Pay Direct, working with them was very professional. Everybody was in touch with my team every step of the way and I am very happy to recommend them to everyone.

What Other Features Does Easy Pay Direct Offer?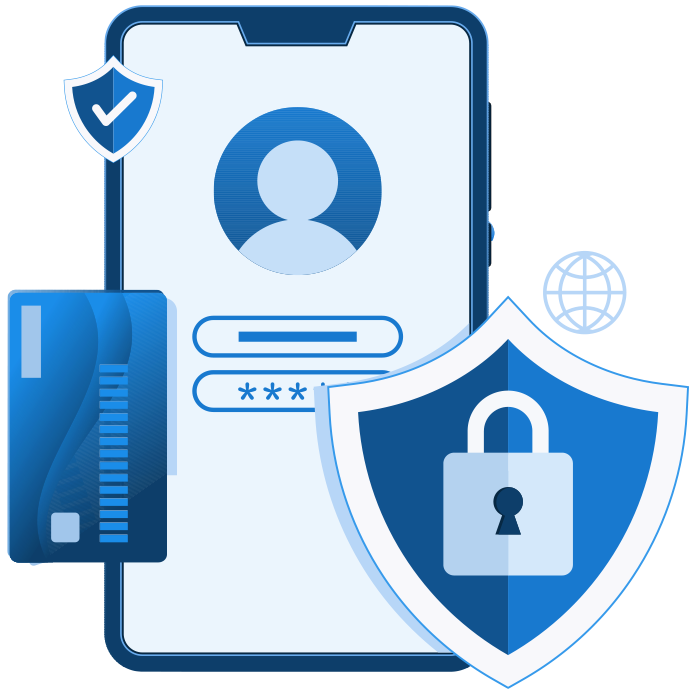 Automatically route transactions across multiple merchant accounts. If one ever goes down, your others are still processing.

You'll have 1 point of contact that is available when you need them. No more chat-bots, no more phone trees. 

Most businesses don't realize how much their decline % lowers revenue. We will help you keep approval rates high.

Stop chargebacks before they begin with our anti-chargeback tech.

Add payment buttons and invoicing to any of your website pages.
Built in recurring billing for subscriptions and multiple payment options.

Accept and send payments with our easy to use mobile dashboard.

P

250+ Shopping Cart Integrations

Integrate to almost any shopping cart in the world, we can set this up for you!

P

Banking For Every Vertical

We have personal relationships with banks across the USA & Canada to get your accounts approved.

Process high ticket transactions regularly without issue
A Quick Overview On Credit Card Processing
What is a merchant account?
A merchant account is a specific type of bank account that allows merchants to accept payments. Typically, a merchant account is used for credit card processing and eCheck processing but can be used for a variety of payment processing needs. To get a merchant account, one must submit an application with a merchant account provider.
These merchant account providers work with acquiring banks, such as Chase and Wells Fargo, to provide merchant accounts to businesses looking to process credit card payments.
There are multiple types of merchant accounts depending on how the bank categorizes the industry of the merchant. If the merchant account is used for card not present (CNP) or ecommerce transactions then it must be integrated with an online payment gateway. Otherwise, a physical terminal is required to capture payment information.
Who does Easy Pay Direct Work With?
Easy Pay Direct works with all kinds of merchants, including, what the banks call, "high risk" merchants. These merchants happen to be in an industry that the banks label as high risk which means that they have a higher likelihood of chargebacks, disputes and fraud.
The most common reason for this is card not present transactions which presents a higher risk of fraud. These merchants can have a particularly hard time finding a high risk merchant account because a lot of payment processors refuse to participate in high risk processing. Even if these merchants find a "high risk payment processor" they can still frequently deal with holds or freezes on their money and shut down merchant accounts.
This is where Easy Pay Direct saves the day by finding them a high risk merchant account provider that wants to work with their business and providing them with all the resources to meet their high risk credit card processing needs.
What does Easy Pay Direct provide?
Easy Pay Direct provides merchant accounts specifically tailored to a merchant's industry. We do this by leveraging our banking relationships to apply for merchant accounts on your behalf.
However, we do not just apply for any merchant account, we use providers who want to work with your business model and underwrite their merchants. This is important because it lays out all the cards on the table and ensures that a provider gets to know who you are and your business model before working with you. That way they know what to expect moving forward.
This strategy guarantees that we find a merchant account provider that wants to work with you, making the likelihood of holds, freezes, and shut downs, much less and providing stable credit card processing.
Another benefit to this are you get to avoid the nightmare that applying for merchant accounts can be. Not only do most merchant account providers do very little underwriting, but it can take many applications before you find a merchant account that is good for you.
Each application that you send out hurts your chances of getting approved for the next because multiple applications make you look desperate to a provider which they perceive as high risk.
After your merchant account is set up…
After we get you set up with your first merchant account, we recommend getting you an additional merchant account if you have over $250,000 in sales volume a year. This is to ensure stable payment processing.
Even though Easy Pay Direct takes all the precautions to prevent you from experiencing a hold, freeze, or shutdown, we can never know how banks might act in the future. If they hire someone new or implement a new algorithm, your account could have action taken against it. In the event of this, if you have a second merchant account that is already up, and running and processing payments, you can pivot your revenue stream to this account and avoid holds, freezes, and shutdowns altogether.
Now all of this may seem complicated and a lot of work, and it would be if you were doing this on your own. However, if you are working with Easy Pay Direct, we manage all of this for you making your role in all of this very easy. We even assign you your very own Certified Payment Specialist (CPS), who will monitor your merchant accounts for you, giving you one point of contact for all of your merchant processing needs.
How to get a merchant account:
The first step on your path to a new merchant account is starting the Easy Pay Direct application or if you would rather chat with someone to find out more, call us at (800) 805-4949*. We can get you set up in as little as 2 DAYS!
*Hint: This is easier cause we can fill out your application for you!
Choose the right Merchant Account for your business:
The Easy Pay Direct client experience:
At Easy Pay Direct your journey will begin with your application which we use to collect information about you and your business to match you with the right merchant account provider. From there you will be connected with your very own New Client Specialist (NCS) who will help you complete this application and will be your contact to answer all of your questions.
Once we have the necessary information and have assessed your business model, you will be classified as a Gold, Platinum, or Diamond merchant based on your unique payment processing needs.
After this, you will be introduced to your Certified Payment Specialist (CPS) who will be your one point of contact for all of your payment processing needs. This ensures that when you call, you are talking to someone that you know and who knows you and your business. They will apply for merchant accounts on your behalf and help you set up your new merchant accounts and your online payment gateway.
After that, you will be ready to start accepting payments. Your CPS will monitor your accounts and keep in contact whenever you want to chat or if they need to alert you of something that requires your attention on top of annual merchant account reviews.
INDICATORS THAT YOU MIGHT NEED A HIGH RISK MERCHANT ACCOUNT
For a more in-depth look at factors impacting what makes certain businesses high risk, let's look at some of the top variables individually.
Some of the high risk factors listed above may seem arbitrary, but there are a few important elements to a company's risk profile that a business owner can control.
It's important to know what they are so you can be proactive in managing them.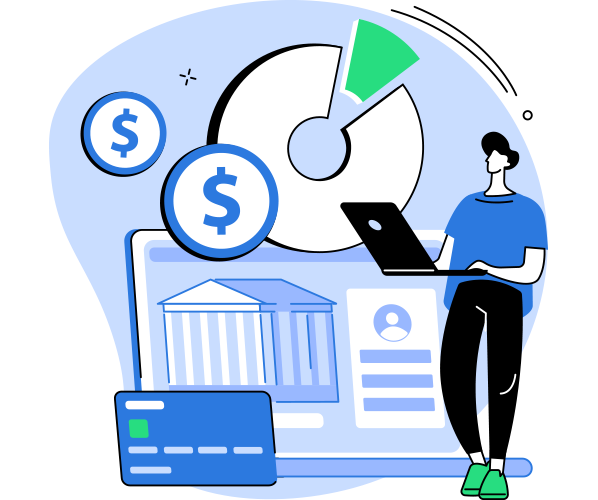 If your business is already accepting credit cards, then you are building a history that plays a part in your risk profile.
Three to six months of processing statements are enough to reveal risk-related trends in your processing activity, starting with whether you are actively taking credit card payments.
Processing history reveals factors like your chargeback ratio and refund ratio. It can also provide a snapshot of how fast your company is growing and whether your business is cyclical.
Your processing statements also reveal some information about your customer profile such as what percentage of your sales are international and what types of cards your customers use. Credit cards, debit cards, prepaid cards, etc. all have different risk implications.
A chargeback happens when a cardholder reports that a charge on their card should be removed. A few of the most common reasons include:
Unfamiliar charge
Unfulfilled purchase
Product not as described
Fraud
Not only is a high chargeback ratio a risk concern for the processor, but it is also monitored by the major Card Brands (Visa, Mastercard, Discover, and American Express). An out-of-control chargeback ratio can result in your authorization to accept cards being revoked.
Often when there are a lot of chargebacks the reason codes can help identify what strategies will improve the chargeback ratio. For instance, the descriptor (the business information that appears on the cardholder's statement) may need to be changed if many chargebacks are filed due to unfamiliar charges.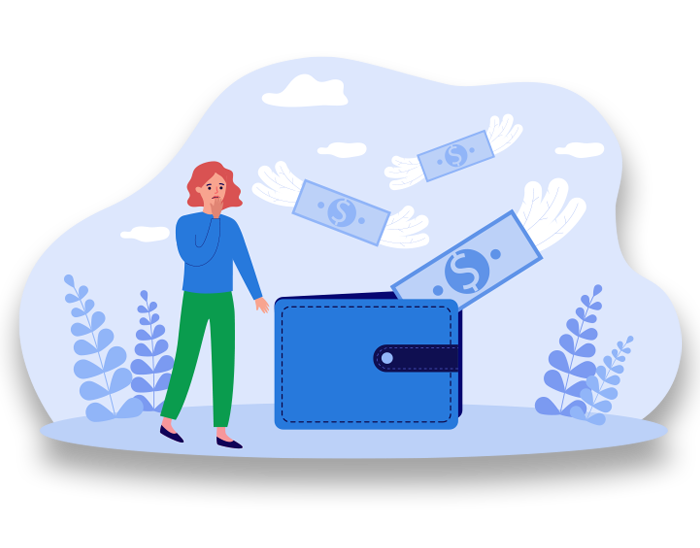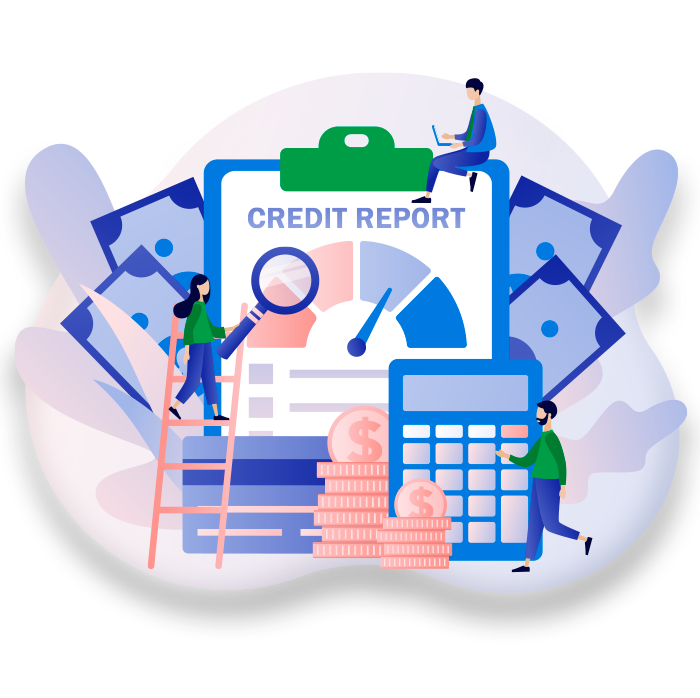 A high personal credit score indicates that you manage money, credit, and personal financial risk well. That makes you the kind of person financial institutions want to work with.
Your personal credit score affects the business risk profile because the processor assumes you will handle the business finances similarly. They also depend on you to be responsible for any financial obligations if the business fails for any reason.
When it comes to high risk merchant accounts, a lower personal credit score can be considered together with other factors to offset the potential negative impact on an application approval. For instance, strong financial statements can minimize the impact of a low credit score.
Similar to processing statements, business bank statements tell a story. They reveal whether you keep a healthy balance in case of unexpected costs, like a chargeback, and what kind of operating margin you have available.
If you operate a high risk business on a narrow margin, processors are more likely to impose a reserve on your merchant account.
A reserve is a percentage of your sales that are held in an escrow account to cover expenses in the event that you default on fees.
Most reserves are operated on a six-month rolling cycle where reserve funds that have been held for at least 180 days can be released. Other reserves are set with a cap. Once that limit is met, no additional reserve funds are collected.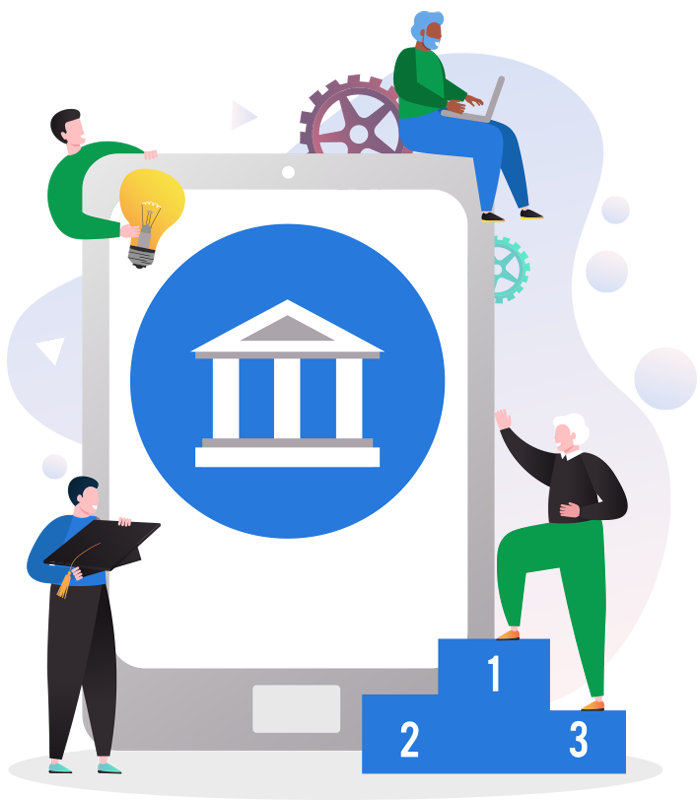 METHOD OF ACCEPTING PAYMENTS
How card data is captured for a transaction is an important consideration in a business' risk profile. There are two primary categories: Card Present and Card Not Present (CNP).
CARD PRESENT
Card present transactions occur when the cardholder is present at the physical location where the payment is being accepted. The card is swiped, tapped, or inserted into a card reader that encrypts the information. This is considered the most secure and least risky option.
CARD NOT PRESENT (CNP)
With card-not-present payments, the cardholder is not physically present at the business when the card information is captured. Because of this, the identity of the cardholder is not as easy to confirm, making CNP payments high risk.
Card-not-present payments include online checkout pages, digital pay-by-phone setups, and payments accepted by a salesperson on the phone.
HIGH POSSIBILITY FOR FRAUD
Any situation where fraud occurs more easily is considered a high risk scenario. Taking measures to minimize fraud may lower your risk profile. One example of fraud management is to use CAPTCHA on checkout pages when accepting card payments online. This prevents bots from testing lists of stolen credit card numbers on your website.
Another fraud management strategy is to minimize 'friendly fraud' (when a customer uses the chargeback process to get free products and services) by using a chargeback alert service and refunding disputes before they are registered as chargebacks.
Common Industries or Business Types that Are Considered High Risk
Every business is unique and there are varying degrees of risk associated with each company's business model and profile. However, there are some industry categories that are considered high risk no matter how healthy and stable a particular company within the industry may be. Much of this reasoning is due to the factors that we just discussed.
A sampling of high risk industries includes:
Some business models are also automatically considered high risk. A few examples are:
Subscription or payment plan products
Delivery more than 30 days after purchase
Trial offers or extended guarantees
BENEFITS OF HIGH RISK PAYMENT PROCESSING
Operating a high risk business comes with a number of challenges, but having reliable credit card processing doesn't have to be one of them. A high risk payment processing account that is tailored to your company provides peace of mind knowing your processor is prepared to flex with your business needs.
Some features you can expect from a high risk payment processor include:
Detailed Underwriting
Minimizes the unpleasant surprise of account holds, freezes, and closures due to unexpected risk activity.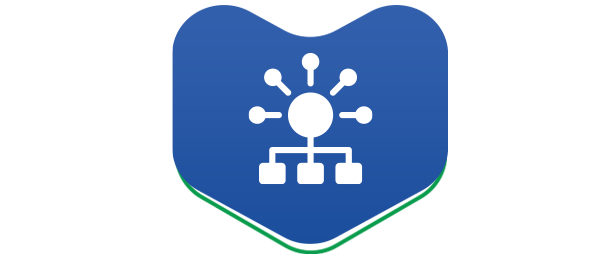 Broad Range Of Products & Services
We welcome industries that are not permitted with standard merchant accounts.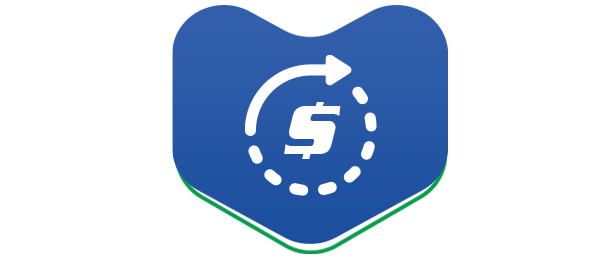 Higher Maximum Transactions
High ticket processing amounts that match your pricing model so you won't get flagged when a large transaction goes through.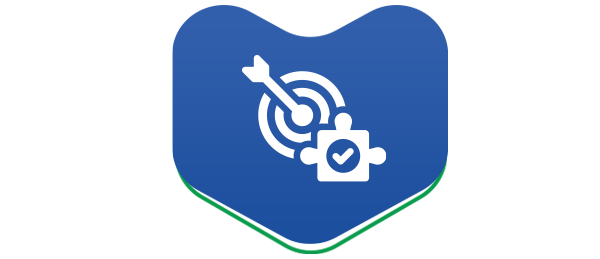 Approved Volume Increases
Easy Pay Direct can facilitate monthly volume increases so your business can scale at a speed that is right for you.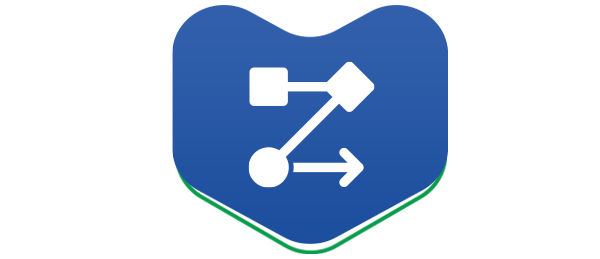 Chargeback Thresholds
We work with you to mitigate high chargeback activity rather than close the account without warning.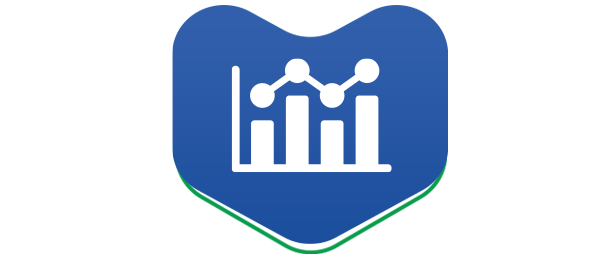 Refund Ratios
Projects refund activity to prevent chargebacks from occurring.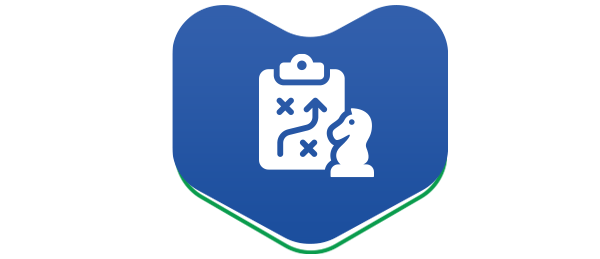 Global Expansion
Allows greater freedom to pursue commerce across international borders.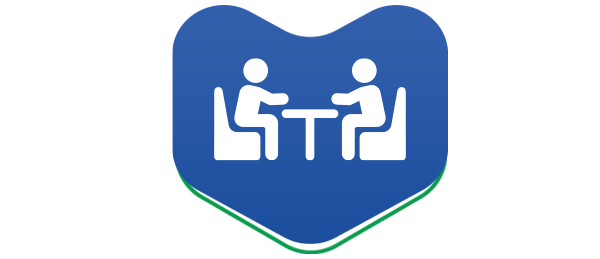 Dedicated Support
At Easy Pay Direct we have a team of knowledgeable support professionals who understand the needs of your specific business model and industry.
CHOOSING THE BEST HIGH RISK PAYMENT PROCESSOR
Just as all processing accounts are not created equal, not all high risk payment processors are suited to every business profile.Many high risk processors prefer to work with one type of industry or business model over another.
It's crucial to work with an experienced high risk payment provider that can help pair your business with the right processing account.
At Easy Pay Direct we have decades of cumulative experience finding the right account with the right features to meet the needs of each type of business.
We are equipped to leverage our extensive industry relationships and processing knowledge to help make your high risk payment processing journey safe and easy.
HIGH RISK PAYMENT GATEWAY
FACTORS TO CONSIDER WHEN CHOOSING A HIGH RISK MERCHANT ACCOUNT PROVIDER
As you consider which high risk payment provider is the right fit for your company, it's important to be informed about what the provider is really offering. Just because they are 'high risk' doesn't mean they offer the specific features your high risk business needs.
World Class Support
It's essential to have a support team that is experienced and knowledgeable. From solving your processing dilemmas to integration support and helping to handle a processor risk inquiry, you need a team that's there for you throughout your processing journey.
Industry Categories and Business Models
Be sure the processing partner you choose can support your industry and business model. The right provider is well aware of which processors are actively accepting applications for businesses like yours.
Secure Payments
Your processor absolutely must have proper industry security certifications and be equipped to help you obtain them as well. Verify that the partner you choose has strategic fraud prevention tools and chargeback mitigation options as well.
Custom Integration
Integrations can be a headache. It's important to choose a provider with a wide range of integration options that can also help troubleshoot any hang-ups along the way.
HIGH RISK PAYMENT GATEWAY
Easy Pay Direct is a one-stop merchant account provider and payment gateway.
We offer direct integrations to the top shopping carts in the industry and the documentation and support to make your custom integrations easier.
With our patent pending load balancing system, not only is your processing safe and secure with Easy Pay Direct, but it's also easy to manage multiple merchant accounts all in one place.
WHAT TO EXPECT WHEN PARTNERING WITH A PAYMENT PROCESSOR
It all starts with an application. Because this is a high risk application, there are a number of documents required to complete the submission. Known as "KYC" or Know Your Customer documents, many of these items are required by law. While the sensitive nature of some requested items may feel invasive, they are necessary.
Here are the most common items to have on hand when you submit your application:
Driver's License or passport
Last three months of business bank statements (if your account is new personal bank statements may be used to supplement any statements you don't have yet).
Last three months of processing statements (all current processors!) if available.
Articles of Incorporation (a Secretary of State business name filing may be sufficient if the business is not incorporated).
EIN or social security number confirmation in the form of an IRS letter SS-4 or an I-9.
Void check for the business bank account where deposits will be made.
Once your application is submitted, the processor's underwriting team will review it along with your supporting documents.
If everything is in order, you should have your approval in as little as 3 days, although the process can take a couple of weeks. The best way to help speed things along is to promptly provide any additional documentation or information requested by the underwriting team.
High Risk Credit Card Processing And Merchant Account Solutions FAQ
What Is Considered a High Risk Transaction?
There are multiple things that make a transaction high risk. The first and most notable is card not present transactions. Meaning any transaction where the cardholder is not physically present to insert, swipe, or tap their own card. This includes every eCommerce business.
Any industry that has a higher chance of chargebacks and customer fraud.
Here is a short list of high risk transactions.
Recurring Billing / Subscriptions
Free Trials
Government-Regulated
Travel/Product Impacted By Weather
Future Delivery
Dropshipping
Transactions over $1k
Product Subjective In Quality / Informational Products
Card Not Present Transactions / eCommerce
Do I Need A High Risk Payment Gateway?
As a high risk business, you need a high risk gateway to process all of your transactions.
The Easy Pay Direct gateway includes a full suite of high-tech features that were designed to keep your business running smoothly and to make sure you can process credit card payments without issue.
Fraud prevention tools, and customer vaulting which securely encrypt sensitive data. Real-time transaction reporting, and our patent pending transaction routing feature.
Gain a higher level of security, control, and stability with Easy Pay Direct.
How Long Does It Take To Get Approved For A High Risk Merchant Account?
In most cases, a high risk merchant account can be approved within 3 to 10 business days of a complete application packet being submitted to underwriting. Longer approval times are almost always due to delays while underwriters wait for additional information from the business owner. Staying on top of any requests for supporting documents expedites your application!
Can I Get A High Risk Merchant Account Through Shopify?
The short answer is no. However, you can integrate a high risk gateway with Shopify.
While Shopify does NOT offer its own high risk option, we do have solutions to integrate with them. At this time, Shopify uses Stripe to process all transactions.
Unfortunately, Stripe does not allow high risk businesses and will quickly shut down a high risk merchant. Contact us today to discuss your options.
Can a high risk business use PayPal to process transactions?
Much like Stripe and many other payment options out there, PayPal is not a high risk merchant account provider. In fact, they are an account aggregator.
In short, they have 1 merchant account that every one of their customers uses. This allows them to approve you quickly, but it also lets them shut you down and hold your fund even quicker.
While a high risk merchant may get away with using PayPal for a short amount of time, eventually they will shut you down.
We've seen countless entrepreneurs lose huge amounts of money, and even go bankrupt from PayPal freezing their accounts and holding all of their money.
Can a high risk business use PayPal to process transactions?
Much like Stripe and many other payment options out there, PayPal is not a high risk merchant account provider. In fact, they are an account aggregator.
In short, they have 1 merchant account that every one of their customers uses. This allows them to approve you quickly, but it also lets them shut you down and hold your fund even quicker.
While a high risk merchant may get away with using PayPal for a short amount of time, eventually they will shut you down.
We've seen countless entrepreneurs lose huge amounts of money, and even go bankrupt from PayPal freezing their accounts and holding all of their money.
Does Stripe Handle High Risk Businesses?
Stripe is another merchant account aggregator that is not suited for high risk merchants. In fact, a quick google search of "stripe shut down my account" will yield MILLIONS of results.
While they can get an account set up quickly and are sometimes great for small businesses doing under $10k per month, they do zero underwriting and know nothing about your business before approving you.
This causes them to shut you down at the slightest hint of risk. They will hold funds for long amounts of time, freeze accounts, and stop all of your transactions from going through.
Still have questions? Our knowledgeable team is available to help!
Merchant Accounts FAQ
If you want to know more about payments, pricing, or solutions to problems you are experiencing, we are always ready to help you.
What industries does Easy Pay Direct work with?
Easy Pay Direct specializes in high risk payment processing but we also work with mid risk and low risk companies.
Here is a short list of some business verticals we service:
Antiques & Collectibles
Apparel & Clothing
Bad Credit
Bus Lines
Cannabis Support Businesses
Caterers
CBD Oil & CBD Products
Continuity Products and Subscription Boxes
Credit Repair
Credit Monitoring
Debt Collection
Digital Streaming
Document Preparation
Fantasy Sports
Firearms & Ammunition
Furniture & Home Furnishings
Health & Beauty
Hotels & Lodging
Insurance / Warranty
Legal Services
Magazine Subscriptions
Medical Billing & Coding
Medical Supplies
Membership & Recurring Billing
MLM Companies
Transportation & Moving
Non-Profit
Nutraceuticals
Pawnbrokers & Pawn Shops
Pet Products
Precious Metals
Property Management
SaaS Companies
Seminars & Coaching
SEO / SEM / Ad Agency
Smoking Accessories
Sports Betting
Survivalist & Tactical Gear
Telemedicine
Tobacco & Cigar
Travel & Timeshare
Vape / e-Cig / eJuice
Veterinarians
Web Design & Development
Why is my business considered high risk?
"High Risk" is a banking industry term. It's important to note that there are many business models that are seemingly low risk, but fall into the high risk category.
There is nothing wrong with being considered high risk and there are many factors that contribute to risk.
When a consumer buys an item with a credit card, they are given 6 months from the date of receiving the item to dispute the charge.
If your business is no longer operating, who do you think has to refund that money? The processor. This is where risk is created.
Certain businesses, marketing models, and industries have a higher rate of chargebacks, where they get labeled as high risk.
Even if your business is perfect, has never had a chargeback, and operates 100% "by the books", you could be labeled high risk if you're business or industry falls into a high risk category.
There are 3 main reasons a business can be considered high risk.
The business has a greater chance of chargebacks occurring
The business model may be new or legally regulated
The business accepts a high number of card not present transactions (over the phone, email, eCommerce)
Do you provide merchant account services outside of the USA?
At this time Easy Pay Direct offers merchant account services for the USA and Canada. We are always working to expand our areas of processing and hope to serve a greater area in the near future.
Can my startup or new business be approved?
We have worked with many new brands and start-ups to get them approved and running. However, banks like to see a long history of transactions and an established history with a merchant before approving them.
But, that does not mean we can't get you approved. Reach out to us today and we will walk you through your options.
How long does it take to get approved for a merchant account?
Once all of the necessary documents have been received, it typically takes 1-4 days to get approved.
Occasionally accounts can be approved in less than 24 hours, our team will work as quickly as possible to get your account up and running.






I WANT TO ACCEPT PAYMENTS NOW