Navigating Payment Processing Issues: Stripe Held My Funds, How Can I Get My Money Back?
A key challenge online businesses face today revolves around the inflexibility and unpredictability of payment processors, notably Stripe. The company is known for withholding payments, locking accounts, or abruptly discontinuing services. This causes interruptions in cash flow, customer dissatisfaction, and even stops business operations.
Merchants often receive contradictory messages from Stripe. While the company holds funds for as long as 180 days, their emails state: Stripe is holding your money for 90 days.
These emails aren't reminders but extensions of the hold period. Understandably, such practices can turn your financial journey with Stripe into a complete headache.
For A Detailed Breakdown Of Why Stripe Holds Funds Watch This Video. Or Scroll Down To Keep Reading!
Decoding Why Stripe Holds, Freezes, or Terminates Accounts Unexpectedly
Stripe, like its counterparts, implements fund holds to manage risky transactions. These holds can range from temporary delays to a complete freeze of accounts or termination. Generally, changes in account behavior, such as customer disputes, chargebacks, or high-ticket transactions, trigger these measures.
Furthermore, Stripe isn't accommodating to high-risk merchants, such as those selling supplements, CBD, vapes/e-cigarettes, adult content, informational products, or dropshipping. Such businesses risk being blacklisted and face complications when their accounts maintain a negative balance due to their money being held.
Unsurprisingly, Stripe's practices have earned them many complaints on platforms like Better Business Bureau and Ripoff Report. The issues include sudden account terminations, subpar customer service, and lack of fraud protection.
While Stripe may be a viable option for low-risk and small businesses due to its user-friendly interface, it can severely strain the cash flow of others.
Stripe's User Agreement: Understanding Holds, Freezes, and Termination
Stripe's user agreement authorizes them to place a reserve on your account at any time, for any reason, and to modify the reserve conditions based on their ongoing assessments. This allows Stripe to impose holds, extend them, or even freeze and terminate accounts at their discretion.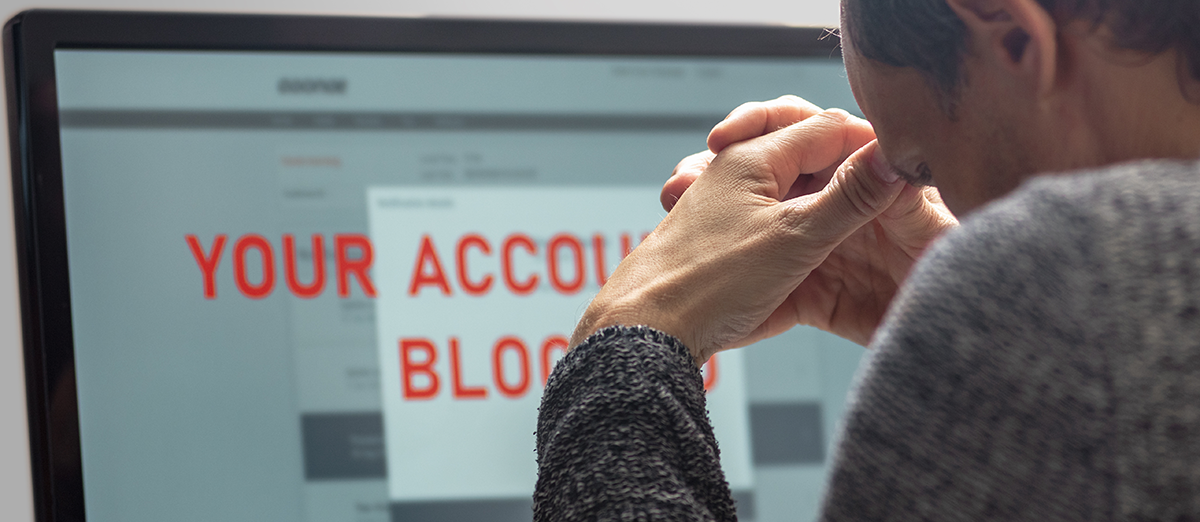 Proactive Measures to Retrieve Withheld Funds
When faced with Stripe's holds or account freezes, several strategies exist to keep your business afloat and recover your money.
**1. Establish a New Merchant Account**
Creating a new merchant account with an alternate payment provider is a critical step. While it doesn't lift the Stripe hold or unfreeze your account, it enables you to keep your store operational and process payments for new orders.
**2. Communicate with Your Customers**
Next, inform your affected customers about the situation and assure them of the resolution. Please encourage them to place their orders again, possibly with a discount as an incentive.
Consider opening an account with PayPal or Square for a temporary fix. However, opt for a full-service merchant account solution for a more permanent solution that benefits your business and customers. They offer tailored features such as low fees, fraud prevention, chargeback prevention, and customizable checkout experiences, minimizing the risk of account freezes or fund holds.
**3. Negotiate Terms for Fund Release**
Once your business is back on track, negotiate with Stripe for the release of your funds. Maintaining professionalism, appearing compliant, and demonstrating steps to reduce risk is vital.
Preventing Fund Holds and Account Freezes
Choosing the right payment processor is crucial to protect your business from account freezes or fund holds. High-risk merchant accounts are often the best option, offering your customers negotiated terms and rates and various payment methods.
Be transparent about your products and services, avoid using multiple business models under the same merchant account, and implement measures to minimize chargebacks and fraud.
Explore High-Risk Merchant Solutions with Easy Pay Direct
Easy Pay Direct can help your business avoid sudden holds, freezes, and shutdowns by setting up a merchant account tailored to your needs. Contact us today to secure a dependable and fair payment processing solution for your e-commerce store.