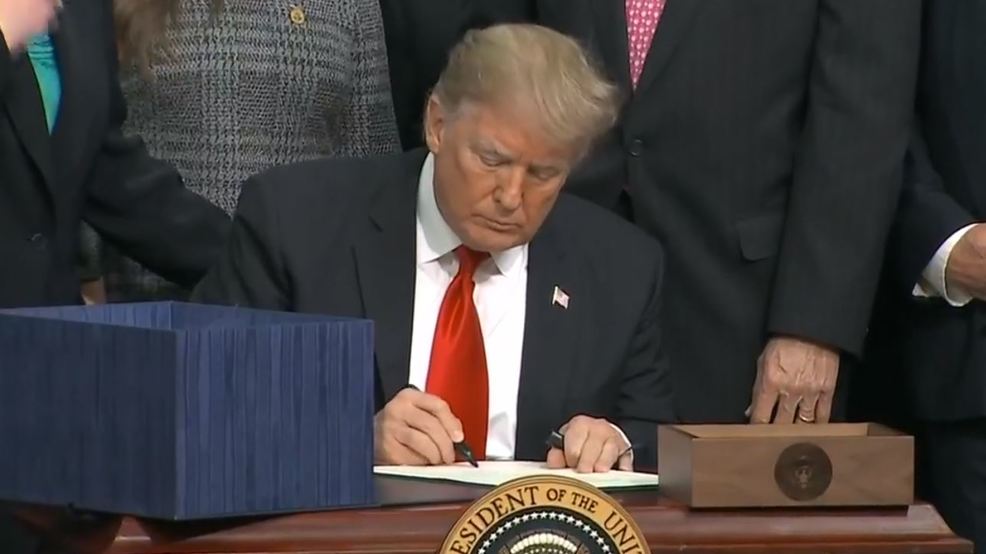 December 20, 2018- 2:30 pm (EST) President Trump signs 2019 Farm Bill into law. And for the first time in nearly a century , farmers and merchants will now be able to legally produce, transfer, and sell hemp based products.  

Industrial Hemp and CBD is now Legal with the signing of the 2019 Farm Bill
CBD has been a hot button issue for the better part of a decade but CBD is not a new product…in fact it has a long and vibrant history. Just like how you can buy sarms online, the same way CBD products can be brought. This accentuates on how fast it is suffusing into the market.
Even before it was made legal with the signing of the Farm Bill, CBD was an incredibly lucrative market to be involved in.  
Currently the CBD market sits at a value of around $600 million per year just due to the sale of CBD Vape Cartridge, pure CBD flavoured extract and other things but with the passing of the Farm Bill and legalization of industrial hemp, it's now projected that Hemp Derived CBD will reach $20 Billion per year by 2022.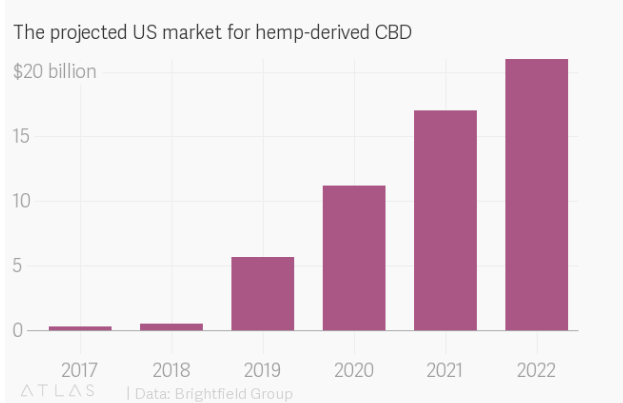 But it hasn't been without its risks.  Until recently only 1 bank in the United States was willing to take the risk and allow merchants to process CBD related products, although there is still people that is changing these products for vapers instead since they feel this is more healthy and now a days you can go to a vape shop online to find everything necessary for this.   And in order to use them you could wait 4-6 weeks on approval of your account alone… and even if you were approved for a merchant account, you'd still be forced to pony up and pay out big time.
You'd be facing:
6.99%  + A staggering .35 cent fee per transaction

And reserve fees ranging from 5%-10% that were held anywhere from 3-6 months
Other merchants were forced to use even riskier (and often fraudulent) methods like miscoding their applications to try and skirt the law…leading to many of them having their accounts suspended, terminated, or worse…put on the MATCH list.
If you are a merchant currently in the CBD industry or looking to get into it…NOW is the time to strike
For the first time in nearly a century, Hemp (and CBD by proxy) are legal…and thousands of merchants are waiting for the chance to make millions on CBD products…There is only one problem.
Only two banks have opened the doors to CBD merchant accounts and most of them aren't talking about it…yet.   But once the smoke settles, you can bet your bottom dollar that there will be a massive rush to the register for merchant accounts that can finally tap into what will soon be a 20 billion dollar industry.
Easy Pay Direct has been on the frontlines of "high risk merchant accounts" for over a decade and we've made strategic partnerships that will put you light years ahead of your competition.

With Easy Pay Direct you can expect:
APPROVALS in 24-48 Hours

Funds will be deposited in 24 hours

There are typically NO RESERVES

HALF THE COST of other CBD Merchant Account Providers

$29.99 per month




3.95% + $0.25 per transaction (lower rates based on volume)




Gateway Provided

The business' name will be displayed in the descriptor of the consumer's credit card statement

The merchant account, bank account and business will all be in the United States

You can sell CBD and other products on the same site
F
INALLY, the first 100% above board, legal CBD merchant accounts in the US.
With the rise of medical legalization, recreational legalization and also CBD adoption, the banking and credit card processing climate around cannabis has been volatile to say the least.

Over the last 4 years alone, the ability to process credit card payments for marijuana and CBD has been allowed and disallowed several times. Now, thanks to reclassification of hemp through the 2019 Farm bill, there is clarity and a path for merchants (and banks) to get behind.
Generally, when a solution has cropped up (pun intended), it has been a workaround that pushes the limits of legality.

Those options have been expensive, unreliable and ultimately resulted in a huge expenditure of time and money for CBD entrepreneurs who used those options.  
The passing of the 2019 Farm Bill just opened the doors to a 20 billion dollar industry that has until now been just out of reach.
Don't trust your merchant account with just any company…. Trust in Easy Pay Direct…one of the only merchant service providers that has been fighting to legitimize CBD from day one.
This is your opportunity to get in on the ground floor, ahead of your competition before the "green rush" officially begins.   Don't miss out… or you'll get left in the dust.

If you'd like to see every change the new farm bill will create- follow that link to see it in its entirety.    
If your niche is CBD and hemp related products, pay close attention to "SEC. 297A." (this is the section that lays out the new definition for all extracts, isomers, and salts derived from industrial hemp, including CBD)
(1) HEMP.—The term 'hemp' means the plant Cannabis sativa L. and any part of that plant, including the seeds thereof and all derivatives, extracts, cannabinoids, isomers, acids, salts, and salts of isomers, whether growing or not, with a delta-9 tetrahydrocannabinol concentration of not more than 0.3 percent on a dry weight basis.