Refunding a transaction is different than Voiding a transaction. If you are attempted to reverse a charge the same day that it was originally run (which is before the transaction is "settled"), you'll want to VOID the transaction, not refund it.
If you want to reverse a transaction after midnight the day of the transaction (which is after the transaction has "batched" or "settled", you'll want to do a refund.
Text Instructions to Refund a Transaction in the EPD Gateway
Step 1: Click 'Refund' from the 'Main Menu' under 'Credit Card'.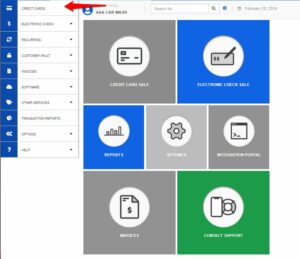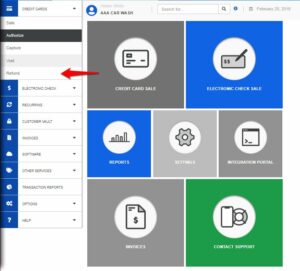 Step 2: Enter the Transaction ID and the amount to be refunded.
The merchant can use the magnifier icon to look up a transaction.

The merchant can choose to make a full refund or a partial refund.

To make a partial refund, set the amount to be different than the original transaction amount captured.

To make a full refund, the amount must be equal to the original amount captured.
If you can't find the transaction ID, it is possible that the merchant account used for the original transaction is now closed.  If that's the case, you can reach out to support for help.  Refunding a transaction without a transaction ID typically involves what's called a "Blind Credit".